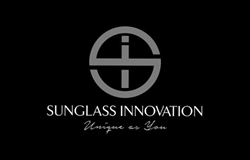 "Sunglass Innovation's idea to provide "On-Demand" eyewear is really unique. The company has many fun, cool, trendy sunglasses. They have a great eye and taste level that is terrific. I highly recommend Sunglass Innovation." – Susan @ MTS Development.
(PRWEB) April 16, 2018
COMPANY INFLUENCE: SunglassInnovation.Com, an online retailer, was recently launched in 2018. It was inspired by and is dedicated to "CS Montecristo", a successful and creative eyewear visionary who was ahead of his time. Whereas other companies focus on brands, SunglassInnovation.Com focuses on style "Unique As You". Our catalog includes many sunglass styles for men and women, currently over 200 varieties to choose from with free worldwide shipping.
MISSION STATEMENT: Providing online shoppers a large selection of men's and women's sunglasses. Fashion. Trendy. Cool. Classic. Sporty. And More. Over 200 styles. Additional new "On-Demand Eyewear" concept style expansion.
ON-DEMAND INTRODUCTION: SunglassInnovation.Com created a new concept called "On-Demand Eyewear". If a photo of a sunglass style sent to us that is not on our website and it is located through one of our vendors, the style will be added to our collection.
FACEBOOK:
https://www.facebook.com/sunglassinnovation
TWITTER:
https://twitter.com/SunglassInnov