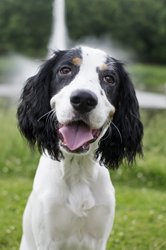 "It is our company mission to be our clients' trusted resource for their pet's entire life, and to provide a service experience that people rave about." Joette White, President of Park Cities Pet Sitter
DALLAS (PRWEB) April 09, 2018
Park Cities Pet Sitter has just announced a new referral reward for clients or vendors that refer new business to their company. Beginning this month, Park Cities Pet Sitter will give a $25 credit towards future pet sitting and dog walking service for any referral of a new client. In order for an existing client or vendor to take advantage of the program, they simply need to refer a new client to Park Cities Pet Sitter and ask that the person they refer mention their name upon initial setup. Once the new client has utilized Park Cities Pet Sitter's services for the first time, a $25 credit will be posted to the referrer's account for use towards future pet sitting or dog walking services.
Park Cities Pet Sitter's President, Joette White, says that referrals are her company's largest source of new business, and a source of pride every time they receive them. "It is our company mission to be our clients' trusted resource for their pet's entire life, and to provide a service experience that people rave about. If we are successful at doing those things, we are then often blessed with referrals from happy clients," said White. "It just makes good sense for us to thank the referrer in a meaningful way, like giving them $25 towards future service. It really is a win-win for everyone."
About Park Cities Pet Sitter: PCPSI has served the Dallas, Richardson and Plano areas 7 days a week, 365 days a year since 1992, and was recently named the 2017 Business of the Year by the National Association of Professional Pet Sitters. Pet sitting, dog walking, pet taxis, overnight sitting, pet supply shopping, and dog training are all part of the services PCPSI offers. Park Cities Pet Sitter is bonded and insured, and all sitters are employees--not independent contractors. A manager is on-call 24 hours a day to handle any emergencies. Go to http://www.pcpsi.com to learn more.