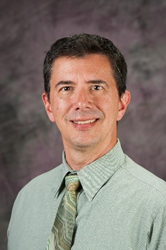 "Frederick Burrack and Kelly Parkes have both made invaluable contributions to the field of music education. Their work illustrates the sophisticated level at which music can and should be taught, and underscores the necessity of music education in all schools."
RESTON, VA (PRWEB) April 11, 2018
This past March at the National Association for Music Education's (NAfME) Music Research and Teacher Education National Conference, NAfME honored exemplary leaders in music education as 2017 Lowell Mason Fellows: Frederick Burrack of Kansas State University and Kelly Parkes of Columbia University. This distinction is one of music education's most important honors, and it is designed to recognize the accomplishments of music educators, music education advocates, political leaders, industry professionals, and others who have contributed to music education in their unique way.
The prestigious award is named for educator, musician, and composer of more than 1,600 hymn tunes, Lowell Mason, who is considered to be the father of public school music education in the United States. He has been credited with introducing music instruction to American public schools in the 19th century, and with establishing teacher training in music education. In 2002, the importance of his contributions to music education inspired NAfME to create the Lowell Mason Fellows award.
"Frederick Burrack and Kelly Parkes have both made invaluable contributions to the field of music education, not the least being their critical work on the Model Cornerstone Assessments for the implementation of the 2014 Music Standards. That work has implications for teachers, curriculum designers, and administrators everywhere," said NAfME Executive Director and CEO Michael J. Blakeslee. "Their work illustrates the sophisticated level at which music can and should be taught, and underscores the necessity of music education in all schools."
Frederick Burrack is the Director of Graduate Studies in Music and the Director of the Office of Assessment at Kansas State University. Prior to Kansas State, Dr. Burrack taught instrumental music education at Ball State University from 2002-2005 and instrumental music in the Carroll Community School District in Carroll, Iowa from 1982-2002. At Carroll High School he initiated student self-assessment and portfolio development into the performance program. Dr. Burrack's research interests include student learning assessment methods, cross-disciplinary instruction, and instructional thought development in music teachers. He is on the advisory board for NAfME's Music Educators Journal and chairs the Kansas Music Educators Association advocacy committee.
"Dr. Burrack is a higher education faculty member who walks the talk, addressing the immediate needs of his students while also extending his work scope to improve the national and international education environment in which they will be working after graduation," shared Scott C. Shuler, Past President of NAfME and Arts Education Specialist (ret.) with the Connecticut State Department of Education. "By engaging his students in these initiatives, he not only models but also develops the competencies necessary to change the world."
"His professional activities situate him in a place where he leads the music teaching culture forward while serving the day-to-day needs of PK-12 music teachers. He does both with ample passion and skill," added James L. Byo, Director of the School of Music at Louisiana State University and Chair of NAfME's Society for Research in Music Education.
Kelly A. Parkes is Associate Professor of Music and Music Education at Columbia University's Teachers College. She received her Ph.D. in Education from the Frost School of Music at the University of Miami. Dr. Parkes has been an associate professor at Virginia Tech, VA, where she was the program leader for graduate music education studies in the School of Education. Dr. Parkes' primary research interests are in music and music education assessment; measuring aspects within the applied studio, teaching readiness, professional dispositions, and reflective practices in pre-service teachers, in addition to teaching effectiveness and teaching quality. Her current research investigates the usability, reliability and validity of Model Cornerstone Assessments, used by K-12 teachers in a national study, to measure student learning of the new National Core Arts Standards in music.
Since moving to the United States from her native Australia, Dr. Parkes "has invested countless hours and assumed critical leadership roles on practical research that addresses issues of importance to music education practitioners," noted Scott Shuler. "One of the common characteristics of Dr. Parkes's work is that it empowers music educators to participate as esteemed peers in 'education reform' alongside cutting-edge educators in other disciplines."
"She has a national and international reputation as an expert in the general area of teacher effectiveness and, specifically, in assessment as it applies to the college applied studio, teaching readiness, professional dispositions, and reflective practice and generally to teacher effectiveness," shared James Byo. "[Her] practical mentorship to pre-service teachers, in-service teachers, and music teacher educators . . . is informed by a research attitude that governs how she thinks."
Lowell Mason Fellow designations also provide an opportunity to support the efforts of NAfME through the donation made in the honoree's name. This donation goes to NAfME to support future generations of music educators through the organization's programs. Individuals or groups (corporations, universities, foundations, student organizations, etc.) may fund designations.
Read more about the Lowell Mason Fellows distinction and past recipients of the honor here: bit.ly/LowellMason.
###
National Association for Music Education, among the world's largest arts education organizations, is the only association that addresses all aspects of music education. NAfME advocates at the local, state, and national levels; provides resources for teachers, parents, and administrators; hosts professional development events; and offers a variety of opportunities for students and teachers. The Association orchestrates success for millions of students nationwide and has supported music educators at all teaching levels for more than a century. With more than 60,000 members, the organization is the national voice of music education in the United States.
Follow NAfME on Twitter (twitter.com/nafme) and on Facebook (facebook.com/nafme).
For additional information, contact Catherina Hurlburt at catherinah(at)nafme(dot)org or 703-860-4000, ext. 216.