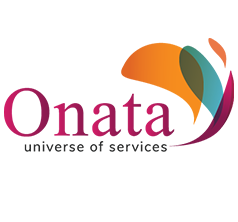 EDISON, N.J. (PRWEB) April 13, 2018
Onata, the Universe of Services, has rolled out a unique marketing challenge open to students in all universities across the state of New Jersey. Students participating in the challenge will be presented with an opportunity to build from scratch a marketing plan for Onata. Pitched to be an ecosystem for the universe of services, Onata invites innovative marketing ideas from young and vibrant NJ students.
The Onata Marketing Challenge culminates in inviting cash prizes for the first three winners. The first, second, and third place in the challenge guarantee prizes of $5000, $4000, and $3000 respectively. The company has intimated that winners can be both individual students or group of students. Registrations are now open for the challenge.
The selection of the podium finishers will be based on the number of votes, budget, quality of innovation, customer acquisition cost, and number the of transactions the student/group generates. Moreover, a fixed bonus of 10% of the transaction value will be transferred to the winners as a token of appreciation for their efforts. The company has also decided to reward standout plans and efforts with a permanent job at Onata, inclusive of salaries, allowances, and other benefits.
Krishna Vemuri, Founder, CEO/CMO of Onata said: "The Onata Marketing Challenge gives a hands-on experience to both regular students and aspiring marketers to try their ideas. Our team thought of trying out something unique. As we near to the rollout of Onata Campus Services, we unanimously decided to outsource the marketing planning to the students themselves. That gives them the opportunity to shoot themselves into marketing fame and innovate with a live company."
Jyoti Vazirani, Founder and Chief Customer Success Officer of Onata, further added: "We are also calling upon all universities in New Jersey to help their students participate in the Onata Marketing Challenge. It will not just bring out the best marketing ideas out of young minds, but also offer them a tangible reward in return for a breakthrough idea."
Onata is accepting marketing plans on their website until May 1. The plans will be placed on the website for voting till May 15. The top 3 marketing plans will be announced on the website on May 15. Between May 15 and September 30, the top 3 plan leaders will receive funding for execution of the plan. The best performing plan will be announced on September 30.
Narayan Ravisetti, COO/CFO of Onata made it clear that there are no upfront financial obligations for participating students: "Entry is free. Any individual, group of students or organization on an NJ campus can participate as a single unit. This is a great opportunity for any organization that raises money for a cause. Registration is due by May 1st."
Ravisetti further clarified: "The challenge is open to students from marketing as well other diverse streams of education."
About the Company
Onata is a services ecosystem available on web and app stores for service providers and seekers. Onata is available on Google and Android app stores and through a web app.
Enquiries about Onata Marketing Challenge can be directed to omc@onata.com.
For more information about Onata, please contact:
Krishna Vemuri, Onata
Phone: +1 (732)-236-8877
Email:OMC(at)onata(dot)com
Website: http://www.onata.com