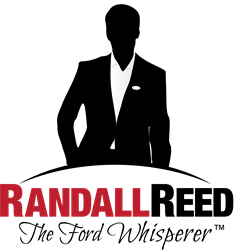 "This incredible accompaniment recognizes their well-deserved commitment to their communities, charities, customers, employees and Ford Motor Company." - Dianne C. Craig, Director of U.S. Sales for Ford.
HOUSTON (PRWEB) May 02, 2018
Randall Reed, owner of World Class Automotive Group and The Ford Whisperer(TM), has announced the Ford Whisperer contest giving away a new Ford Mustang Shelby GT350 or Ford F-150 Raptor to a grand prize winner at the Grand Opening of the newly designed Planet Ford in Spring, Texas, on May 18, 2018.
The contest, which is accepting entries now through May 11, 2018, allows contestants to submit a short written photo essay or video to https://www.planetfordwhisperer.com, in which they will share their Ford Whisperer tale. Topics can include content such as, why they think they can whisper too or how Planet Ford and Mr. Reed have helped them find their ideal Ford. The Planet Ford Whisperer contest is part of Mr. Reed's new Ford Whisperer campaign created in celebration of a historic Ford first, every single World Class Automotive Ford dealership receiving the Ford Triple Crown in the same year and being the seventh inductee even into Ford's Top Sales Volume Dealer Hall of Fame.
"We are thrilled to celebrate this unprecedented achievement of every independent dealer's location earning Ford's highest honor," said Mr. Reed. Since the inception of the Triple Crown, only 78 dealers have ached the distinction, with less than half a percent winning it on an annual basis.
"This incredible accompaniment recognizes their well-deserved commitment to their communities, charities, customers, employees and Ford Motor Company," said Dianne C. Craig, Director of U.S. Sales for Ford. "In total, our Ford stores have garnered this amazing honor 10 times, and it marks the 6th consecutive year for a Planet Ford location."
For those who also submit a video or photo entry for the vehicle contest, the contestants are encouraged to share their videos on social media with #PlanetFordWhisperer and #FordWhisperer, and then go tell their friends to vote, like and share! A panel of judges will select the finalists from whom the grand prize winner will be selected. Everyone who registers at the site will be placed into a weekly drawing for a Ford Ambassador Prize Pack.
At the grand opening of the Planet Ford in Spring, TX, on May 18th, 2018, Mr. Reed will announce the Grand Prize winner and hand over the keys to his or her choice of the new $80,000 Ford. The winner must be present to win. The celebration will be a host of family-friendly activities and live entertainment, including dueling ice carvers and music by Houston's very own Jason Cassidy and Rolling Stone's Top-10 Country Artists, the Scooter Brown Band. Guests will also participate in an attempt to set a GUINNESS WORLD RECORDS, great sweepstakes giveaways, a raffle with big prizes, and a silent auction benefiting Light Up To Live, a charity for members of our Military.
For more information on how to enter and full contest rules, please visit https://www.planetfordwhisperer.com. To learn more about the grand opening celebration or to RSVP, log onto https://www.facebook.com/planetfordspring/.
The Ford Whisperer
With over 30 years of experience as a Ford dealer, Mr. Reed has truly become a Ford Whisperer. He has a unique ability to understand the unique characteristics and strengths of his cars, trucks and SUVs. Being able to tune into vehicles, like the wild Mustang, powerful F-150 and strong and stoic Super Duty, he can then deliver them to the right owner to meet both the driver's needs and the Ford's abilities. This talent has translated to the Mr. Reed's historic Ford first of every Randall Reed Ford location being awarded the Triple Crown simultaneously. In celebration, the Ford Whisperer created of the https://www.planetfordwhisperer.com contest to thank the dealership group's world-class customers.
About World Class Automotive
World Class Automotive Group is owned by Randall, Sherry and Shelby Reed. The family-owned business is comprised of several multi-award winning dealerships throughout Texas, including: Planet Ford in Spring, Planet Lincoln in Spring, Planet Ford in Humble, Prestige Ford in Garland and Park Cities Ford and Lincoln in Dallas. To learn more, visit http://www.ReedHasIt.com.
Media Relations Contact
Jodie Morris
jodie@inlightmedical.com
281-719-3756