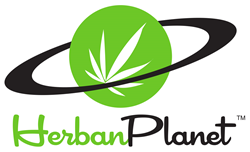 People in the industry have a choice between platforms
PHOENIX (PRWEB) April 17, 2018
Herban Planet, the ultimate internet guide to the cannabis universe, is taking its popular website to new heights by announcing a partnership with one of the country's most successful media organizations, Voice Media Group.
VMG owns and operates the cutting-edge digital advertising agency V Digital Services and publishes an array of iconic print newspapers and websites, including Phoenix New Times and Denver Westword. In 2017 alone, V Digital Services posted 40 percent year-over-year growth, and was named to Inc. Magazine's list of the nation's fastest-growing companies.
Under the new partnership, VMG technology will power Herbanplanet.com, and Herban Planet customers will have access to VDS digital services at preferred pricing. There will also be the opportunity for content integration between Herban Planet and VMG's core branded properties, including links from VMG publications to Herban Planet's giant nationwide database of marijuana resources, which offers readers fingertip access to everything from dispensaries to doctors and educational opportunities.
Founded in Phoenix two years ago, Herban Planet has quickly carved out a niche for itself as a non-predatory marketplace for marijuana dispensaries that makes it easy for consumers to get information while helping cannabusinesses get their message out in a cost-effective manner. Rejecting the pay-to-play tactics of other sites, Herban Planet instead has adopted a user-driven approach that encourages healthy relationships and positive growth.
Herban Planet founder and chief executive officer Babak Motamedi said he's excited about the synergies made possible by the partnership, which will help Herban Planet do an even better job of connecting the cannabis industry with consumers.
"People in the industry have a choice between platforms," said Motamedi. "Now Herban Planet will be powered by a multi-market media company, so we'll have broader reach. We think we can really change the industry, both in terms of connectivity and bringing it more mainstream."
VMG chief executive officer Scott Tobias noted that VMG and Herban Planet are already leaders in providing readers, consumers and businesspeople with information about the cannabis industry. And thanks to its decades of doing business in major markets across the country, VMG brings something else to the mix: Hundreds of long-established relationships with business owners, dispensary owners, cultivators and leading figures in the industry. Those carefully nurtured relationships should accelerate growth of Herban Planet's market share.
VMG also has significant experience helping marijuana businesses maximize their digital footprint through Marijuana Marketing Xperts., a division of V Digital Services. MMX has the advantage of focusing solely on marketing for the marijuana industry and helping business owners in the rapidly growing field devise smart digital strategies designed to increase web and mobile presence, generate leads to expand their customer base, and navigate a maze of legal restrictions and regulations. Equally unique is its programmatic advertising network for cannabis, a pioneering technology specially engineered to engage audiences interested in medical and recreational marijuana.
Combining Herban Planet's thriving web platform with the VMG network's technology, marketing and media muscle is the goal of the new partnership, said Tobias. "Joining with Herban Planet to grow a national marijuana platform made perfect sense," said Tobias. "We are very excited about this partnership."
With the recent addition of Deal, Education and News modules to the website, and a custom point-of-sale system in the works, Herban Planet and VMG are poised to be the go-to source for all things cannabis as well as a friendly marketing partner to cannabis-related businesses.