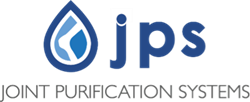 SOLANA BEACH, Calif. (PRWEB) April 18, 2018
Joint Purification Systems Inc. (JPS), an early stage medical device company developing novel combination products to treat chronic peri-prosthetic joint infection (PJI), announced today that it has closed a $7.8 million Series A financing. The financing was led by Johnson & Johnson Innovation – JJDC, Inc. MedVest Fund II was also a new investor in the round. Proceeds will be used for preparation of the company's first products in the X7 Spacer System for initiation of human clinical studies.
"Clinically this financing puts patients with a serious unmet clinical need one step closer to a solution," commented founder and Chief Medical Officer Dr. Brian de Beaubien (Saginaw, MI). He added, "We are looking forward to studying this new device and treatment to improve clinical outcomes."
"The Series A investment is a great step towards getting this product to market and helping patients with chronic PJI," said CEO Jude Paganelli and Co-Founder of Cor Medical Ventures LLC. "We are excited to partner with physicians and organizations that share our commitment to more affordable and effective patient care."
The JPS X7 Spacer System combines a patented temporary orthopedic spacer with locally delivered antibiotics which received Orphan Drug Designation from the FDA in January 2017. The system is designed to treat chronic peri-prosthetic joint infection, a debilitating, medically challenging complication of total joint arthroplasty and the leading cause of revision surgery.
Independent board member and orthopedic executive, Douglas Kohrs, commented that "the potential for JPS to dramatically reduce treatment time for PJI patients while cutting costs to hospitals and payers is very promising."
About Joint Purification Systems, Inc.
Joint Purification Systems, Inc. is a privately held company located in Solana Beach, CA. Founded in 2013, JPS is dedicated to providing novel drug and device combination products for treating musculoskeletal infection. The company is managed by Cor Medical Ventures, LLC a leading medical device development company. Cor Medical Ventures collaborates with physician inventors to commercialize new products and with medical device companies to expand their product offerings.
For more information on Joint Purification Systems, please email Jude Paganelli at jude(at)cormedicalventures.com.