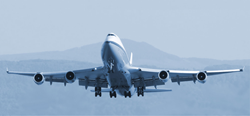 "We worked within the guidelines established by the FAA to develop an efficient, favorable and cost-effective solution for Part 121 air carriers who are struggling, or will struggle to comply with the mandates set forth in FAR 121.423."
ORLANDO, Fla. (PRWEB) April 18, 2018
Aviation Performance Solutions (APS), an Arizona-based global training organization, announced today at the World Aviation Training Summit (WATS), the introduction of comprehensive turnkey solutions specifically developed to support Part 121 carriers. Airlines that do not have access to Extended Envelope Level C or D simulators must find an alternative way to comply with the congressionally mandated regulation FAR 121.423 Extended Envelope Training for Pilots.
This regulation requires all Part 121 Air Carriers to have an Extended Envelope Training Program that includes Stall and Upset Prevention and Recovery Training (UPRT) in compliance with the FAR 121.423 by March 12, 2019. For air carriers without access to these upgraded Level C or D simulators, it will be difficult, if not impossible, to comply and could result in serious repercussions. FAA InFO 17017 on Enhanced Pilot Training and Qualification for Part 121 Pilots specifically states, "Any initial, transition, upgrade, or requalification pilot training and qualification curriculum that has not been revised and approved by the FAA to include the [FAR 121.423] requirements may not be used after March 12, 2019."
By providing these solutions, APS will help air carriers ensure they are compliant in the time frame required under this new law. As the global leader in Upset Prevention and Recovery Training, APS has over two decades of experience providing comprehensive and effective UPRT, including Extended Envelope Training (EET), to pilots around the world. Thousands of pilots will participate in APS UPRT in the next year alone, including tens of thousands of airline pilots from two of the largest US legacy airlines and other air carriers globally implementing APS solutions.
"We worked within the guidelines established by the FAA to develop an efficient, favorable and cost-effective solution for Part 121 air carriers who are struggling, or will struggle to comply with the mandates set forth in FAR 121.423. This solution will help these companies avoid other very costly measures, or the serious consequences of non-compliance," said Paul Ransbury, President and CEO of Aviation Performance Solutions. "Most importantly, while helping carriers comply with this new regulation, we are also providing pilots with critical training to effectively mitigate the risk of aviation's most fatal safety threat, Loss of Control-in-flight (LOC-I). Our core purpose is to help pilots bring everyone home safely." Learn more: apstraining.com/part121
ABOUT AVIATION PERFORMANCE SOLUTIONS
Aviation Performance Solutions LLC (APS), headquartered at the Phoenix-Mesa Gateway Airport in Mesa, Arizona, trains thousands of professional pilots and instructors in comprehensive Upset Prevention and Recovery Training skill development. APS provides integrated LOC-I solutions via industry-leading computer-based, on-aircraft (jet and piston), and full-flight simulator Upset Prevention & Recovery Training (UPRT). All training is in full compliance with the Airplane Upset Recovery Training Aid, FAA Advisory Circular 120-109A on Stall Training, ICAO Manual on Aeroplane Upset Prevention and Recovery Training, IATA Guidance Material and Best Practices for the Implementation of Upset Prevention and Recovery Training, and the FAA Advisory Circular 120-111 on Upset Prevention and Recovery Training. APS is the only Part 141 Flight School certified in the delivery of complete upset prevention & recovery, stall/spin and instrument upset recovery training courses worldwide. With additional training locations in Texas (USA), The Netherlands (Europe), and military division in Alabama (USA), APS provides global access to the highest quality Upset Prevention and Recovery Training available. http://www.apstraining.com