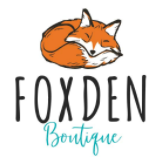 CANUTILLO, Texas (PRWEB) April 20, 2018
FoxDen Decor (https://www.foxdendecor.com/), the custom reclaimed wood furniture manufacturer, is now accepting PayPal credit.
PayPal credit is easy to get and easy to use. The application process consists of answering two questions. If approved, credit is automatically added to the existing account. Unlike most credit cards, there is no annual fee. PayPal account holders can easily check their statements and make payments online or through the PayPal app. No interest is applied to the credit charge when purchases of $99+ are paid in full within six months. Monthly payments up to 36 months can be arranged.
"Convenience and customer service are hallmarks of how we operate," says Jami Stewart, spokesperson for FoxDen Decor. "Accepting PayPal credit enables our customers to get the items they need now, quickly and easily."
Orders are covered by a no-hassle shipping policy (http://foxdendecor.com/shipping-policy). Learn home styling tips on the company's blog at http://foxdendecor.com/blog/.
About FoxDen Boutique
We offer a great selection of all-wood furniture with styles ranging from reclaimed, door top, rustic, painted, cedar, barnwood and much more. A sister company to our popular FoxDen Decor brand, the boutique features our most popular and in-demand styles.
Contact Details:
Jami Stewart
7142 La Junta
Canutillo, TX 79835
Phone: 1-888-666-1113
Source: FoxDen Boutique
###