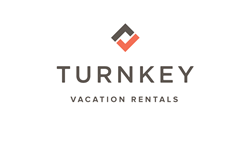 "Gilbert Avriette Vacation Rentals presents a great opportunity and strategic fit for TurnKey, allowing us to bring our proprietary technology, local service team, and industry-low costs to more homeowners." - Lisa Riding, TurnKey General Manager for Palm Springs
AUSTIN, Texas and PALM DESERT, Calif. (PRWEB) April 23, 2018
TurnKey Vacation Rentals, Inc. today announced that it has entered into an agreement to acquire Gilbert Avriette Vacation Rentals, expanding its presence in the Coachella Valley. A full-service vacation rental property management company, TurnKey began operating in Palm Springs in 2014, and will manage more than 200 local vacation rentals following the acquisition.
"Gilbert Avriette Vacation Rentals presents a great opportunity and strategic fit for TurnKey, allowing us to bring our proprietary technology, local service team, and industry-low costs to more homeowners, and a consistent, hotel-like experience to guests," said Lisa Riding, TurnKey General Manager for Palm Springs. "Supported by TurnKey's national organization, our local team is committed to making the process smooth and easy for homeowners transitioning to our care."
Founded in 2015, Gilbert Avriette Vacation Rentals has emerged as one of the top management companies in the Coachella Valley, with more than 35 high-end vacation rental properties under management from Palm Springs to Indio, CA. In just three years, the company has established a reputation for exceptional quality, service, and experiences from homeowners and guests, as well as within the local community.
"We sought out TurnKey for this acquisition because we believe they have the team, technology and know-how to provide the best service for our homeowners moving forward," said Adam Gilbert, co-owner of Gilbert Avriette Vacation Rentals. "TurnKey's smart approach to vacation rental management has proven to generate more money for homeowners while taking great care of their home and guests."
TurnKey provides full-service vacation rental property management by integrating smart home technology with local teams to deliver 24/7 service. The company's proprietary technology platform integrates its smart locks, decibel monitors, booking calendars, and FieldSync housekeeping system installed in every TurnKey home to automate time-consuming property management tasks, giving homeowners peace of mind, and guests a reliable, fine-hotel experience in a vacation rental. This combination of technology and refined management processes enables TurnKey to charge an industry-low commission rate, typically half the 35-50 percent charged by most vacation rental property managers.
"Overwhelmingly, the main driver of our growth in any market is organic, with homeowners seeking out TurnKey for its industry-leading value, consistency and expert service teams," said T.J. Clark, TurnKey co-founder and CEO. "This strategic acquisition of Gilbert Avriette is the right fit at the right time to help fulfill the increasing demand for vacation rentals in the Palm Springs area."
For more information on how TurnKey technology enables a smarter vacation rental solution, visit: https://www.turnkeyvr.com/vacation-rental-management
About TurnKey Vacation Rentals
TurnKey Vacation Rentals is a full-service vacation rental property management company for premier vacation rental homes in top U.S. travel destinations. As a leading vacation rental hospitality brand, TurnKey provides guests with the consistency and quality of a fine-hotel experience, while optimizing the management, marketing and return on investment for vacation rental homeowners. Our proprietary smart home technology – digital smart locks, FieldSync housekeeping scheduler, HomeDroid tablet, noise decibel monitors and more – integrates with local, in-market teams to ensure extraordinary vacation rental experiences in every home, every stay, every time.℠ TurnKey is based in Austin, Texas, and venture-backed by Adams Street Partners, Silverton Partners, Altos Ventures and institutional and angel investors. To learn more, visit http://www.turnkeyvr.com.