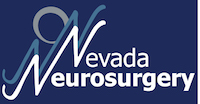 Treating patients they way they would want their family treated
RENO, Nev. (PRWEB) May 01, 2018
Dr. Lali Sekhon M.D, Ph.D., FRACS, FACS, FAANS is proud to announce the opening of the Nevada Neurosurgery office at the Renown Regional Medical Center, in Reno.
Dr. Sekhon is a board certified (FRACS) and double fellowship-trained spine neurosurgeon seeing patients in Reno, Nevada and Quincy, California. He has expertise in the spinal neurosurgery. He is world recognized for his work on spinal artificial disc surgery and spine trauma. He has been a neurosurgeon for almost 20 years and worked in Reno since 2005.
Dr. Sekhon is Adjunct Clinical Professor at the University of Nevada, School of Medicine. He is also currently Chief of Neurosurgery at Renown Regional Medical Center. He is also the Chair of Community Development for AO Spine North America and president and founder of ThinkFirst of Northern Nevada (http://www.thinkfirstnevada.org).
Graduating with first class honors, Dr. Sekhon received his medical degree at the University of Sydney in Sydney, Australia. He then completed a PhD and two fellowships, one at the Mayo Clinic and on in Toronto, Canada.
Dr. Sekhon has received many awards, during his under-graduate, post-graduate, post-doctoral and post-fellowship training. These include the Young Neurosurgeons Award from the World Federation of Neurosurgeons and Outstanding Clinical Research Award from the Cervical Spine Research Society. Dr. Sekhon continues to receive many honors, some repeatedly, such as the AMA Physician's Recognition Award with Commendation, Patient's Choice Award by MDX Medical, Inc. (2010-2013), Best Doctors in America Award (2010, 2011), "Becker's 60 Spine Inventors to Know" and the 2012 Best of Reno Awards in the Orthopedics Physicians. He has been listed as one of the Top Doctors in America for the past 7 years.
Nevada Neurosurgery was founded in 2010. The practice has focused on the patient experience, outcomes and low complications. He is joined by Curt Erickson, PA-C and Greg Graves, PA-C, both with over 10 years of combined neurosurgical experience.
Nevada Neurosurgery is taking new patients and can be contacted on 775-657-8844 or fax 775-657-9881. For more information about Dr Sekhon and the practice go to http://www.nevadaneurosurgery.com.