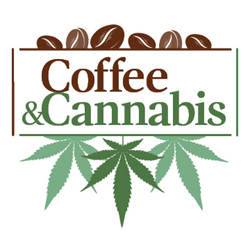 SAN FRANCISCO (PRWEB) April 25, 2018
San Francisco based comedian, Ardin (ardincomedy.com), launches "Coffee and Cannabis" a monthly podcast focusing on the booming cannabis industry. Ardin takes the audience of Coffee and Cannabis on the cannabis journey, from seed to consumer, and everywhere in between.
The first episode of Coffee and Cannabis is an interview with Brian "Mac" Mac, CEO of Kind Courier (kindcourier.com) a cannabis delivery service based in San Francisco. When asked about the interview, Mac said, "It was such a great experience recording the podcast with Ardin. I think there's definitely an audience for Coffee and Cannabis, considering the growth of the cannabis industry in California alone."
When asked how he feels about Coffee and Cannabis launching, Ardin said, "Everyone I've talked to about this podcast is excited to hear it! I think there's a hunger for information about what's going on right now in the cannabis industry. I hope this podcast helps inform people about what is happening during this exciting time."
Coffee and Cannabis is available now at ardincomedy.com.
About Coffee and Cannabis
Coffee and Cannabis is a monthly podcast that focuses on the cannabis industry. Podcast host, Ardin, interviews experts in and around the industry and shares the information with his audience. Listen on iTunes/Android on ardincomedy.com.
About Kind Courier
Kind Courier is medical and adult use cannabis delivery service. Kind Courier delivers in the Bay Area to San Francisco, Alameda, Marin, and San Mateo. Find them online at https://www.kindcourier.com.