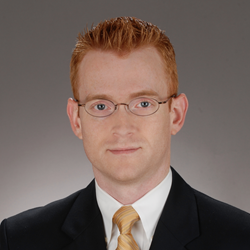 Five data sources often are sufficient to enable a company to complete most of the work toward validating their license positions for many different products.
SOUTHLAKE, Texas (PRWEB) May 09, 2018
Senior Scott & Scott, LLP Attorney Christopher Barnett will present "Fundamentals of Software Audit Data Collection" CLE* Webinar May 16th, 11:00 am - 12:00 pm CDT.
While some software products may have unique data-collection requirements that ordinarily would not be applicable for other products, usage levels for many products can be measured using a common set of reports that companies can prepare themselves to gather. Understanding what datasets are required, why they are relevant to licensing obligations, and how to gather them all are critical components of successful software asset management.
In this free CLE* Christopher Barnett will cover:

Challenges and Risks of Inaction
Identification of Basic Datasets:
o Hardware Inventory
o Virtualization Inventory
o Software-Deployment Inventory
o User Data
o Use-Characterization Data
o Entitlement Data

Common Challenges Encountered in Data Collection
Best Practices for Data Collection
Christopher Barnett represents clients in a variety of business, intellectual property and IT-related contexts, with matters involving trademark registration and enforcement, software and licensing disputes and litigation, and mergers, divestments and service transactions. Christopher's practice includes substantial attention to concerns faced by media & technology companies and to disputes involving new media, especially the fast-evolving content on the Internet.
*IL CLE approved. CA CLE pending. No TX CLE credit.
If unable to attend, register anyway and you will receive a link to the recording. Please note, CLE credit is not available with the recording.
For more information or to register: http://bit.ly/2JlD1KL.