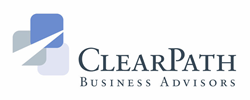 "ClearPath appreciated and respected our family values and carried themselves with integrity. They were able to skillfully navigate the waters involving shareholders, attorneys and our partners, showing a rare ability to work with people from all walks of life." - CEO of Selling Company
PLEASANTON, Calif. (PRWEB) May 10, 2018
ClearPath Business Advisors ("ClearPath") is pleased to announce the completion of four Merger & Acquisition Sale Transactions in Q1 2018 in which it represented the seller. Included was a $361M transaction for the sale of a leading produce packing company from Salinas, CA to a large international food brand.
The other 3 transactions concluded in Q1 were not publicly disclosed. In summary:

2 transactions with a combined additional transaction value of over $165M and transaction multiples of 8.56x and 12.65x Adjusted EBITDA.
1 philanthropic transaction, assisting the transition of a 50% stake in a small business from a widow to the other 50% shareholder
About ClearPath Business Advisors.
ClearPath brings a unique approach to providing M&A Advisory Services by combining its deep professional experience acting as the advisor in over 180 M&A transactions with genuine business experience as operators, owners, buyers and sellers. In 43% of its M&A transactions, ClearPath represented the Seller, and 83% of those engagements have closed. It is very common for ClearPath to provide hands on consulting work with its clients to increase its value and salability prior to going to market.
Founded in 2000 and headquartered in Pleasanton, California, ClearPath is a team of experienced, senior executives that offer consulting services, fractional roles and M&A Advisory Services to over 380 clients in its history. Client satisfaction is demonstrated by the fact that 93% of ClearPath's clients have hired the Company more than once.
For more information about ClearPath, email ClearPath at info(at)clearpathba.com or call (925) 484-2486. This release and other information is available on the Company's website, http://www.ClearPathBA.com