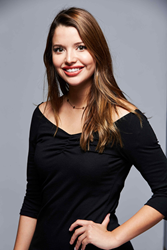 The aim of The Onco'Zine Brief is to broaden the understanding of cancer and cancer treatment, to help healthcare professionals understand the unmet information needs of their patients, and offer patients accurate, validated, information to help strengthen their coping strategies.
PHOENIX (PRWEB) May 01, 2018
Cancer is a complex disease. Following Diagnosis and depending on the type of cancer, there are many different treatment options for a disease that may include more than 100 types and subtypes. Most newly diagnosed patients want to know their diagnosis, understand the prognosis, as well as treatment options and possible side effects. [1]
In addition to disease specific information, patient as well as their family and friends may also be searching for practical information, emotional and psychological support during diagnosis and treatment as well as the effects of, for example, chemo- and immunotherapy and complementary medicine, on reproductive health and sexuality, nutrition, and symptom control. However, many of these specific information needs and survivorship concerns remain largely unmet [2][3]
Recognizing the increased importance of accurate news and information, as well as the fact that the best cancer care starts with the best cancer information, Peter Hofland, Ph.D and Sonia Portillo, launched The Onco'Zine Brief, which first debuted in the spring of 2017, as the broadcast edition of the online journal Onco'Zine.
Now in its second year, with over 30 episodes already released, this sponsor-supported radio broadcast and podcast program being developed for cancer patients and their loved ones, as well as cancer survivors, healthcare professionals, medical scientists, policy makers and payers, features in-depth roundtable discussions and interviews covering a broad range of topics and timely news updates about cancer, cancer diagnostics, new and existing treatment options as well as hot button issues about access to care, the psychosocial aspect of cancers, disparities and cost.
Hofland and Portillo hosted multiple episode of the show in 2017 from major international medical conferences, including the annual meetings of the American Association of Cancer Research (AACR), the American Society of Clinical Oncology (ASCO), the San Antonio Breast Cancer Symposium (SABCS) and the American Society of Hematology (ASH). They also traveled to Europe to cover various meetings there, including CPhI World Wide held in Frankfurt, Germany.
The new 2018 season, which started earlier this year, will feature interviews with key opinion leaders and cancer experts, researchers and medical scientists, pharmaceutical business leaders and regulators from North America and Europe, as well as patients and patient advocates. For the new season, Hofland and Portillo, hosting the show on a weekly basis throughout the year, are also expected to present The OncoZine Brief from China and Southeast Asia.
This season, a regional edition of The OncoZine Brief launched on April 26, 2018 on UK Health Radio.
"Patients who are well-informed about their diagnosis and treatment options are their own best advocates. They also serve as invaluable partners for the doctors involved in their treatment. So, we're excited to bring The Onco'Zine Brief to audiences in the United Kingdom and mainland Europe," noted Hofland, the executive producer and co-host of the program, "and offer our listeners accurate information and as well as interviews with experts and updates from national and international (medical) conferences about cancer."
"Looking at the wealth of news and information as well as the enormity of the impact of being told 'You have Cancer,' we hope that The Onco'Zine Brief will lead to a global conversation – and real comprehensive discussion – about cancer. Such a conversation should help create a realistic and constructive approach to cancer prevention, treatment and care – but also help generate a better understanding of drug development, clinical research many other aspects related to cancer," he added.
"The aim of The Onco'Zine Brief is to broaden understanding of cancer and cancer treatment and improve the lives of the men, women and children who – every day again - live with it. The program is also designed to help healthcare professionals understand the unmet information needs of their patients and provide patients with accurate, validated, information to help strengthen their individual coping strategies and self-management," said Portillo, associate editor and co-host of the program.
"Hence, we'll bring the latest updates from national and international conferences where (medical) scientists present their latest breakthrough research – which may, potentially, lead to novel treatment options – and hope," she concluded.
About The Onco'Zine Brief
Peter Hofland, Ph.D and Sonia Portillo are the hosts of The OncoZine Brief. The program features guest speakers from around the world discussing cancer, cancer diagnostics, new and existing treatment options and information from all oncology disciplines and sub-specialties. A new hour-long show premiers every Thursday on UK Health Radio and is repeated at different times throughout the week. All The OncoZine Brief shows are also available on the Listen on Demand section for you to listen to whenever you demand.
The OncoZine Brief is produced for Sunvalley Communication, LLC by Peter Hofland, Ph.D, Sonia Portillo, Eric Rosenthal, Evan Wendt, David Caylor, Shaun Mehr and Kourtney Balsan and distributed by InPress Media Group, LLC via: UK Health Radio, PRX | Public Radio Exchange, KFNX Independent Talk 1100 AM (Arizona), iHeart Radio, YouTube, and as a podcast via Stitcher Radio, Speaker, Soundcloud, Spotify and TuneIn. The program can be downloaded via iTunes and Google Play Music.
The OncoZine Brief is supported through donations, sponsorship, advertising and educational grants from corporate sponsors and listeners. For more information and inquiries about underwriting and sponsor options, visit OncoZine or contact Shaun Mehr (see contact details below).
Individual donations to support the program can also be made via Patreon.
Follow The OncoZine Brief on:

About UK Health Radio
UK Health Radio has a very clear purpose and this is to inform our listeners through airing and publishing the best quality health & wellness information available and to animate them to take responsibility for our own health. This does not mean taking your health into your own hands, but to be part of the process of attaining and/or keeping their health freedom.
UK Health Radio does this in a positive and uplifting manner. We purposefully do not favor either natural health, nor mainstream health, but feature both side by side, with the intention not to provoke but to inform. UK Health Radio has the most in-depth information on the widest range of health topics available. All aspects of health and wellness, fitness, diet and nutrition, illness prevention, treatment options and environmental issues. From the skin to the soul! We do this through 27 presenters, doing 32 shows that air 24/7. We have a 300k and rapidly growing audience and we present the information through the radio, our Listen on Demand section. Our very popular "Health Triangle magazine", the recently launched "Wiki Health" that is exactly what the name says, a "Wikipedia of Health". We are also about to launch a "never before heard" light health & fitness orientated, Live Healthy Breakfast Show, scheduled to start airing on UK Health Radio on weekdays from 7am-9am Monday to Friday.
Follow UK Health Radio

SOURCE 'The Onco'Zine Brief' | Sunvalley Communication | InPress Media Group | UK Health Radio
CONTACT:
Editorial Suggestions:
Peter Hofland or Sonia Portillo (in Arizona)
4960 S. Gilbert Road, Suite 1-286
Chandler, AZ 85249
Underwriting, Sponsorship and Advertisement Sales:
Shaun Mehr (in California)
References:
[1] Meredith C, Symonds P, Webster L, Lamont D, Pyper E, Gillis CR, Fallowfield L. Information needs of cancer patients in west Scotland: cross sectional survey of patients' views. BMJ. 1996 Sep 21;313(7059):724-6
[2] Goldfarb M, Casillas J. Unmet information and support needs in newly diagnosed thyroid cancer: comparison of adolescents/young adults (AYA) and older patients. J Cancer Surviv. 2014 Sep;8(3):394-401. doi: 10.1007/s11764-014-0345-7. Epub 2014 Feb 26.
[3] Uysal N, Toprak FÜ, Kutlutsürkan S, Erenel AŞ. Symptoms Experienced and Information Needs of Women Receiving Chemotherapy. Asia Pac J Oncol Nurs. 2018 Apr-Jun;5(2):178-183. doi: 10.4103/apjon.apjon_69_17.