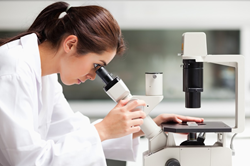 "Without Dr. Elad Jacoby, our medical coordinator, Yana Boguslavsky, and the volunteer medical staff, Zeev Greenberg and Hasia Wolpin, we never would have survived this turning point in our life." - Mylene's family
RAMAT GAN, Israel (PRWEB) May 07, 2018
At Sheba Medical Center in Israel, a groundbreaking form of immunotherapy called CAR-T (chimeric antigen receptor) has been successful in treating acute lymphoblastic leukemia (ALL), an aggressive type of leukemia that often appears in young people.
ALL is a cancer of the bone marrow and blood. ALL patients produce too many immature lymphocytes - white blood cells. White blood cells function as critical parts of the immune system. Therefore, patients with ALL are often unable to fight off infections effectively. Additionally, these immature white blood cells can hinder the normal production of other vital blood cells, namely platelets and red blood cells.
The symptoms of ALL are typically generalized and include fatigue, easy bruising, and frequent fevers. Doctors are usually able to diagnosis the disease through standard laboratory blood tests and bone marrow biopsy. ALL can progress rapidly and, without treatment, may cause death within just a few months after onset.
Most ALL patients receive chemotherapy as a first-line treatment. But even if chemotherapy is successful at achieving remission, patients must receive maintenance chemotherapy to kill any residual cancer. Additionally, chemotherapy is sometimes combined with radiation therapy.
Recently, novel biologic drugs for ALL have been introduced. These drugs attempt to induce the body to fight the leukemia. For example, the drug blinatumomab elicits a physiological response, causing the immune system to kill certain immature lymphocytes.
Unfortunately, even with advanced treatment, ALL cases often relapse. For these patients, immunotherapy using CAR-T may be their final lifeline. This was the case for Mylène, a Swiss teenager. She was diagnosed with ALL in January 2016. Despite high-dose chemotherapy treatment, a bone marrow transplants, and even therapy with blinatumomab, Mylène continued to suffer relapse after relapse - a total of four.
Her doctors in Switzerland referred her to experts at Sheba Hospital in Israel. At Sheba, Mylène's treatment team recommended CAR-T immunotherapy. This form of treatment is currently only available at limited facilities. CAR-T at Sheba was Mylène's best hope.
CAR engineered T-cells were originally invented by Prof. Dr. Zelig Eshhar at the Weizmann Institute of Science in Rehovot, Israel. Decades later, several institutions in the US established CAR-T as a therapy for ALL. In CAR-T therapy, the patient has T-cells, white blood cells that function as part of the immune system, removed and engineered with specific chimeric antigen receptors (CAR). These receptors turn the T-cells into hunter/killers to effectively fight cancer once they are introduced back into the patient's body.
Chimeric antigen receptors are not naturally-occurring. They must be created in a specialized laboratory. The entire CAR-T immunotherapy process takes about ten days, but patients need to remain in the hospital for at least two weeks to be monitored. Although significant side effects occur in 40-60% of patients, these side effects are largely reversible. CAR-T therapy is currently limited to patients under 50 years of age.
CAR-T treatment at Sheba has produced outstanding results, particularly in young people. In fact, Sheba has achieved a 90% ALL recovery rate among children and a 70% recovery rate in the total patient population.
Dr. Elad Jacoby headed Mylène's treatment at Sheba. Trained at the National Cancer Institute in the US, Dr. Jacoby subsequently established the CAR-T program in Israel. His skill and expertise, and that of Mylène's entire treatment team, helped to produce a happy outcome.
Today, Mylène has overcome her persistent, relapsing leukemia. Tests have shown that the leukemia has been eliminated from her bone marrow, the areas outside her bone marrow, and her central nervous system. She is now back in Switzerland and only needs weekly consultations at University Children's Hospital Zurich
As one of the few hospitals to house a CAR-T immunotherapy laboratory and the home of expert staff, Sheba Medical Center is proud to make this life-saving treatment affordable and accessible. Sheba is a government hospital with transparent fees and provides personalized treatment for each patient, no matter their nation of origin.
For more information regarding CAR-T and other inquiries, please contact Sheba Medical Center directly at:
medical.tourism@sheba.health.gov.il or via our official website: http://www.shebaonline.org