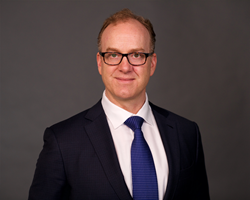 Our clients select us because we transform the most complex financial data in the world into simple, clear, and highly personalized actionable investment insights.
CHARLOTTE, N.C. (PRWEB) May 01, 2018
Private Wealth Systems was recently selected as one of the 50 most promising fintech solutions of 2018 by CIOReview Magazine. In making the selection, CIOReview's panel of CEOs, CIOs, CTOs and industry analysts singled out the increased expectations of investors to have a consolidated, transparent view of their assets across multiple accounts, banks, managers, and jurisdictions. Private Wealth Systems, said the panel, facilitates understanding and active oversight in order to drive better decision-making.1 "Our proprietary technology," said Private Wealth Systems CEO Craig Pearson, "built on the lessons learned while working with several hundred family offices and five of the top private banks in eight countries, solves the structural challenges of multi-asset, multi-custodial, multi-currency investment reporting, providing more data, faster, more accurately, at a lower cost than other systems."
The CIOReview cited four characteristics of the Private Wealth Systems technology as specifically worthy of mention:

Its technology platform is comprehensive, supporting every asset type, from standard marketable securities to structured products, derivatives, currencies, alternative assets including private equity, hedge funds, real estate, and physical assets such as art and collectibles.
The system reduces operational costs while ensuring the highest level of data accuracy across the industry through its automated multilayered transaction-level reconciliation.
Private Wealth Systems unique data model empowers wealth advisors and sophisticated investors to create user-defined classifications at the individual holding level to create a level of personalization that to date has not been possible.
The company's private cloud-based system reduces the technology costs for private banks and investment managers, while allowing for global scale in a highly secure environment.
Pearson noted that the Private Wealth Systems solution was designed to elevate the relationship between the world's 226,000 ultra-high-net-worth individuals (UHNWIs), with $27 trillion in complex global wealth, and their investment managers. Among the characteristics of this group are a preference for digital engagement, a growing tendency to engage multiple wealth advisors with expertise in different asset classes and investment structures, and concomitant expectations of transparency in reporting across different firms.2
The ability to deliver all these capabilities, in Pearson's view, is the reason his company has attracted a client base ranging from complex multibillion-dollar family offices and investment managers to private bankers and portfolio managers in North and South America, Europe, and the Middle East, and, increasingly, Asia.
"Our clients select us because we transform the most complex financial data in the world into simple, clear, and highly personalized actionable investment insights," said Pearson.
About Private Wealth Systems, Inc.
Private Wealth Systems, a global financial technology and data management company, provides a cloud-based consolidated investment reporting platform that captures, consolidates, cleanses, calculates and presents actionable investment insight across complex, multi-asset, multi-manager, multi-jurisdictional wealth. With clients in the Americas, Europe, and the Middle East, Private Wealth Systems enables asset managers to reduce their operations and technology costs while providing a modern personalized user experience to sophisticated investors. The company was named a FinTech20 Top Technology Company to Watch in 2017 and a FinTech 50 Top Innovator 2018. For more information, visit http://www.privatewealthsystems.com
1. "50 Most Promising Fintech Solution Providers – 2018," CIOReview, March 2018.
2. "United States Wealth Report," Capgemini, 2015.
3. Waddell, Melanie, "FINRA Slaps 3 BDs for Consolidated Reporting Failures," ThinkAdvisor, March 31, 2015.