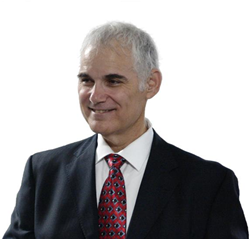 Real Estate IRAs as ideal retirement vehicles for enduring longevity
Asheville, NC (PRWEB) May 05, 2018
The good news about living a long life is that you lived a long life. For some, that can also be the bad news.
A recent American IRA post identified Real Estate IRAs as ideal retirement vehicles for enduring longevity throughout retirement. Funding a long-term retirement can be a major challenge for those who live longer, which in turn turns the blessing of a long life into a curse of financial worry.
Quoting a recent study of British senior citizens, the post at American IRA found that people in their 50s and 60s are underestimating the likelihood they will live to ages 75, 85, and even well beyond by 20 percentage points. That sounds like good news for aspiring retirees, but it can also present challenges when it comes to long-term financial security and care. It could also mean pessimistic retirees who put aside too little for retirement may end up having plenty of time to regret it.
According to American IRA, the value of Self-Directed IRAs is they can provide the tax-protected umbrella that helps sustain a long-term income for retirement. Because of the nature of real estate investments—in which rent is collected every month—these investments can be highly advantageous and hands-off for retirees, even those well into their 80s.
Self-Directed IRAs can also be advantageous for those investors who have catching up to do with their retirement. A Real Estate IRA still allows for leveraged investments through the use of non-recourse loans, allowing investors broad purchasing power. According to the article at American IRA, many lenders are willing to foot 65% of initial purchase prices for real estate investments.
There was a warning, however, as the blog noted: "You should be aware of the impact of unrelated debt-financed income tax, however, which may result in a current tax liability for gains attributable to borrowed money, rather than your own contributions to your retirement fund. "
For more information on understanding the challenges of longevity and what aspiring retirees can do to mitigate these concerns with a Self-Directed IRA, visit the blog at http://www.AmericanIRA.com or call 866-7500-IRA.
"About:
American IRA, LLC was established in 2004 by Jim Hitt, CEO in Asheville, NC.
The mission of American IRA is to provide the highest level of customer service in the self-directed retirement industry. Jim Hitt and his team have grown the company to over $400 million in assets under administration by educating the public that their Self-Directed IRA account can invest in a variety of assets such as real estate, private lending, limited liability companies, precious metals and much more.
As a Self-Directed IRA administrator, they are a neutral third party. They do not make any recommendations to any person or entity associated with investments of any type (including financial representatives, investment promoters or companies, or employees, agents or representatives associated with these firms). They are not responsible for and are not bound by any statements, representations, warranties or agreements made by any such person or entity and do not provide any recommendation on the quality profitability or reputability of any investment, individual or company. The term "they" refers to American IRA, located in Asheville and Charlotte, NC."