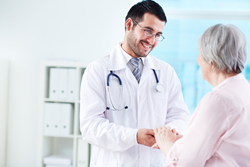 We are not about sharing the average cost of a procedure in a market. Instead, we offer consumers the opportunity to shop for and now directly purchase healthcare services at HealthCost.com.
NEW YORK CITY (PRWEB) May 02, 2018
For the first time, through these partnerships, each facility will be able to control its HealthCost Network pricing based on the true value of its staff's experience and the quality of its care and facilities. Douglas Tardio, one of the founders at HealthCost, states "After decades of managed care companies and the government telling healthcare providers what they were willing to pay, we thought it was time for healthcare providers to set their own rates and be able to change them at any time."
"Our offer is simple, let us help gain access to additional patients, including the millions of uninsured, self-insured small businesses, out-of-network and other self-pay consumers at rates you determine."
Meanwhile, consumers will now be able to utilize HealthCost.com or download the HealthCost app to search for the exact cost of individual healthcare procedures at these facilities, compare how pricing for the same procedure changes at other local facilities and lock in prices in advance of the delivery of care.
As these partnerships blossom and benefit all parties, HealthCost continues to develop and provide consumers with what Bill Moore, founding partner of HealthCost, calls a "uniquely active" form of price transparency in healthcare. "We are not about sharing the average cost of a procedure in a market." "Instead, we offer consumers the opportunity to shop for and now directly purchase healthcare services at HealthCost.com." We look forward to partnering with additional healthcare providers throughout the New York/New Jersey market and offering a new path forward for both healthcare practitioners and the patients they serve."
About HealthCost:
HealthCost was formed when six healthcare veterans joined forces in 2016 around the shared belief that a free, transparent healthcare marketplace could complement traditional plan-based solutions for consumers. The tech startup aims at bringing simple, borderless, and market driven choice to every consumer for the most common healthcare procedures. HealthCost.com includes searchable charges and quality data provided by the Centers for Medicare & Medicaid Services (CMS), however, providers have the ability to join the network to set and manage their own rates. Get our latest news and updates on Facebook, Twitter, Linkedin and Instagram