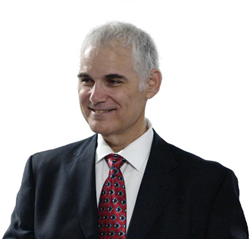 The SCACPA is a great way to talk about the latest changes
ASHEVILLE, N.C. (PRWEB) May 07, 2018
With tax season in the rearview mirror, now comes trade show season: American IRA recently announced that it will send representatives to the SCACPA Trade Show in May. The SCACPA, (The South Carolina Association of Certified Public Accountants), is set to host multiple accounting conferences in 2018, beginning with a "Spring Splash" in Greenville, SC on May 17-18. According to Jim Hitt, CEO of American IRA, the Self-Directed IRA Administration firm expects to attend this annual business meeting.
"It is important for anyone in the Self-Directed IRA administration field to continue to get out and learn and discuss what is going on," said Jim Hitt, CEO of American IRA. "The SCACPA is a great way to talk about the latest changes, including the important tax legislation that was recently passed by Congress. A Self-Directed IRA administration firm cannot do its job unless it is up-to-date. But it is also a two-way street. A trade show, after all, is about showing off your presence and what you are doing, and we love to get the word out about American IRA and what we have been doing as well."
The two-day conference in Greenville is expected to draw a large and diverse crowd from across the investment and accounting industries. The trade shows will also feature a follow up in the Fall— "Fall Fest." As for the Spring Splash, the SCACPA reports it is expected to bring in an audience of over 200+ attendees, including American IRA.
"We are really excited," said Jim Hitt. "It is not only great to get out of the office and take on a new challenge and meet new people, but it is always good to get the word out about what is going on, not to mention check out the latest happenings for ourselves. And we think the SCACPA Spring Splash event is just the place to do it."
For more information on American IRA, visit http://www.AmericanIRA.com or call 866-7500-IRA.
"About:
American IRA, LLC was established in 2004 by Jim Hitt, CEO in Asheville, NC.
The mission of American IRA is to provide the highest level of customer service in the self-directed retirement industry. Jim Hitt and his team have grown the company to over $400 million in assets under administration by educating the public that their Self-Directed IRA account can invest in a variety of assets such as real estate, private lending, limited liability companies, precious metals and much more.
As a Self-Directed IRA administrator, they are a neutral third party. They do not make any recommendations to any person or entity associated with investments of any type (including financial representatives, investment promoters or companies, or employees, agents or representatives associated with these firms). They are not responsible for and are not bound by any statements, representations, warranties or agreements made by any such person or entity and do not provide any recommendation on the quality profitability or reputability of any investment, individual or company. The term "they" refers to American IRA, located in Asheville and Charlotte, NC."