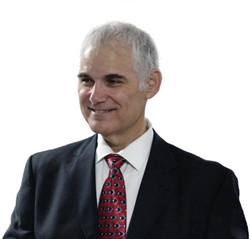 With many investors, it comes down to not knowing the options
CHARLOTTE, N.C. (PRWEB) May 04, 2018
The latest issue of Kiplinger's Magazine features a familiar name to frequent visitors of the American IRA blog. In the issue, American IRA of Asheville, NC took the opportunity to extoll the virtues of the Self-Directed IRA and Self-Directed investing in general.
In the article, CEO Jim Hitt noted that most investors think of investments only in terms of stocks, securities, bonds, etc. Throughout the text, however, Jim Hitt introduced the idea of true diversification of retirement assets through several different asset classes, including real estate and precious metals. As Self-Directed IRAs allow investors to make retirement investments from a broader swath of potential assets, it increases the ability to diversify and decreases reliance on a healthy stock market to guarantee retirement success.
The article went on to explain that "hard assets" can be a great way of adding value to a retirement portfolio. This added security promotes peace of mind when investing for retirement. "I wanted to demonstrate to the Kiplinger's audience there is another way to investment success and building a retirement nest egg," said Jim Hitt. "And your success does not always have to be so tightly tied to the stock market."
Kiplinger's Magazine is a leading voice in the personal finance world, retirement planning, and understanding one's own financial habits. Jim Hitt explained that the financially-savvy audience was an ideal fit for American IRA's message of true asset diversification.
"With many investors, it comes down to not knowing the options," said Jim Hitt. "But a Self-Directed IRA blows the doors wide open. It gives investors all sorts of options for acquiring hard assets, diversifying their net worth, and giving themselves opportunities for growth without depending on the stock market. Those self-driven, ambitious types who are interested in retirement investing are usually interested in learning how they can help themselves with a different type of strategy."
For more information, see Kiplinger's Magazine or visit American IRA at http://www.AmericanIRA.com. Additionally, interested parties can contact American IRA at 866-7500-IRA.
About:
American IRA, LLC was established in 2004 by Jim Hitt, CEO in Asheville, NC.
The mission of American IRA is to provide the highest level of customer service in the self-directed retirement industry. Jim Hitt and his team have grown the company to over $400 million in assets under administration by educating the public that their Self-Directed IRA account can invest in a variety of assets such as real estate, private lending, limited liability companies, precious metals and much more.
As a Self-Directed IRA administrator, they are a neutral third party. They do not make any recommendations to any person or entity associated with investments of any type (including financial representatives, investment promoters or companies, or employees, agents or representatives associated with these firms). They are not responsible for and are not bound by any statements, representations, warranties or agreements made by any such person or entity and do not provide any recommendation on the quality profitability or reputability of any investment, individual or company. The term "they" refers to American IRA, located in Asheville and Charlotte, NC.