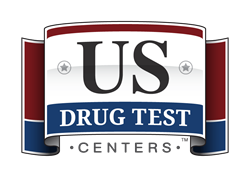 As laws change, incidents occur, data develops, and employers and their insurers seek to protect their companies and generally steer clear of the trouble caused by employees under the influence, we will see things change more
LAS VEGAS (PRWEB) May 01, 2018
With the recent changes in legislation surrounding the legalization of Marijuana as well as the increasing toll of the American Opiate Epidemic, it is becoming more challenging than ever to navigate the complexities surrounding drug and alcohol testing and drug free workplace policies.
In the midst of this, drug testing providers such as Us Drug Test Centers play an increasing role in the navigation of Employee rights and the creation and implementation of drug testing procedures.
In a recent interview with Us Drug Test Centers, featured on https://www.psychologytoday.com/us/blog/the-verge/201804/dont-kill-the-messenger-profiles-in-persistence , Vice President of Operations Ashlee Bonvicin said "As laws change, incidents occur, data develops, and employers and their insurers seek to protect their companies and generally steer clear of the trouble caused by employees under the influence, we will see things change more. This is of course always balanced against the need to treat employees and their privacy lawfully and with dignity and respect. As a third-party drug testing company servicing employers, this is where we come in to play: On the bridge between employer needs and employee dignity and well-being."
At a time when abuse of drugs and alcohol is costing our nation more than $740 billion annually (NIDA) it is no wonder that more focus is needed on developing policies, procedures and processes that take into account employee rights, workplace safety, privacy, and practical sense.
To address this Drug Test Centers now provides collaborative development and implementation of drug free workplace programs. This is a free service offered to employers.
Us Drug Test Centers also provides Department of Transportation (DOT) and SAMHSA approved individual and employee drug and alcohol testing, hair follicle drug testing, multi-panel, nearly 50 different types of drug and alcohol testing, and consortium management.
With thousands of locations nationwide, online scheduling, and same day service, Us Drug Test Centers is your one stop shop for all your testing needs.
To learn more about Us Drug Test Centers drug free workplace programs or individual and employee drug and alcohol testing please visit http://www.usdrugtestcenters.com or call +1-866-566-0261