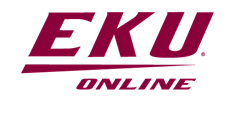 An EKU accounting graduate can become a CPA, start their own business or move into an upper management position
Richmond, Ky. (PRWEB) May 02, 2018
EKU will be the first AACSB International-accredited program in Kentucky to offer a fully online degree in accounting. Applications are now being accepted for the bachelor's of business administration with a concentration in public accounting. In addition, an online certificate in accounting will be available for those who have a bachelor's degree in another field. Classes begin fall 2018.
Eastern Kentucky University's accounting degree and certificate will prepare students for the Certified Public Accountant (CPA) examination and a variety of career paths in business.
"In addition to learning about accounting, our students take foundational business courses," explained Dr. Thomas Erekson, dean of the EKU College of Business and Technology. "An EKU accounting graduate can become a CPA, start their own business or move into an upper management position."
Graduates will be positioned to pursue careers such as auditor, financial planner, management consultant, litigation support specialist and forensic accountant.
EKU Online gives students:

A fully online program that is accredited by AACSB International – The Association to Advance Collegiate Schools of Business
Core business courses and accounting classes to prepare them for success in business
Preparation for the Certified Public Accountants exam in Kentucky and most other states
Quality instruction from a regionally accredited, brick-and-mortar university with no campus visits required
Advisors who work with them from application through graduation and help them make the most of their transfer credit
A university named one of the best by U.S. News & World Report and Military Times
Classes begin in fall 2018. To learn more, visit http://go.EKU.edu/accounting18.
Consistently recognized as having some of the nation's best online degree programs, EKU strives to make quality education accessible to everyone. EKU is an accredited, brick-and-mortar institution that has offered online degree programs since 2006. Today, more than 40 online options are available in a variety of fields.