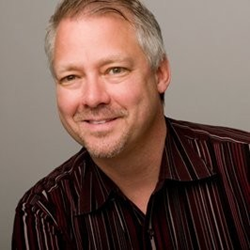 Moulder's game industry experience brings fresh perspective to the education market.
KIRKLAND, Wash. (PRWEB) May 02, 2018
Boom Learning, the next-generation platform provider for teacher-created resources, names gaming industry leader Stuart Moulder as Chief Executive. Moulder brings a wealth of experience with growing companies, including launching new initiatives, developing strategic partnerships, and attracting new investment. In the games industry, Moulder led content-rich, cloud-based businesses. Moulder has a proven track record of leading, growing and raising capital for companies with rapid expansion goals.
Moulder brings the right mix of talents to continue the evolution of K-12 ed-tech. Co-founder Eric Oemig said, "Our vision is to help teachers help kids. Stuart has a great history of building engaging products for kids."
The games industry has made many of the transitions that K-12 is poised to make. Co-founder Mary Heuett Oemig added, "We are excited about the mix of skills and experience Stuart brings to our business. He is well-grounded in data security and privacy, understands subscription and microtransaction markets, and has experience with kid-oriented products. His game industry experience brings fresh perspective to the education market."
Moulder said, "Boom Learning has created a special platform that empowers teachers as educators and entrepreneurs. I am eager to join the team and energized by the rapid development of digital tools. This a great team, a great product, and I am excited to help transform the teacher resources business."
With Moulder taking on the Chief Executive role, Eric Oemig will retain his position as Chairman and will focus on platform development as the company's Chief Technology Officer. Co-founder Mary Oemig continues as the company's Chief Operations Officer and General Counsel.
Boom Learning was founded to transform the teaching resources market. A bootstrapped company, Boom Learning launched its cloud-based platform in 2016. Boom's philosophy is listen to teachers first, code second. Its tools solve three pain points for teachers: copying, grading, and manual updating of resources.
Up to 98% of teachers buy or make lessons. Teachers buy resources from each other on a variety of marketplaces. Novice teachers benefit from access to materials created by experienced teachers. Currently, marketplace materials require time-consuming copying, distribution, and manual grading. It can be days before a teacher discovers a student has not grasped the material.
The Boom Learning platform allows teachers to create fully digital resources with automated grading; no coding required. It supports rapid lesson and assessment creation and easy teacher-to-teacher sharing. Student play is gamified and engaging. With real-time student reporting, both student and teacher know before a student leaves the classroom whether the student needs additional tutoring. Unlike many digital resources, errors in published materials can be corrected and automatically distributed to purchasers.
Boom Learning is designed to work with what schools already have, making teaching easier. Teachers can import materials created in PowerPoint or Google Slides. Imported materials are then made self-grading and interactive. Resources can be assigned through existing classroom collaboration tools, such as Google Classroom, PowerSchool, Seesaw, and more. As a cloud-based service, schools can use the tablets and laptops they already have.
Boom Learning materials can be purchased direct at wow.boomlearning.com, or from a variety of marketplaces. With the increasing presence of computers and tablets in the classroom, schools want to replace printed resources with digital ones.
About Stuart Moulder
Under his leadership, Her Interactive, maker of games for girls based on the Nancy Drew series, transitioned from physical to digital distribution and delivered their largest sales month ever. He brings more than 20 years of experience of product leadership to Boom Learning. Products he has worked on include Age of Empires, Scene It?, Halo, Flight Simulator, Train Simulator, and Tomb of the Last Queen. With a degree in history, a background in programming, and experience with homeschooling, Stuart brings a special perspective to Boom Learning.
About Mary Heuett Oemig
Mary Heuett Oemig is a tech industry senior attorney, entrepreneur, and educator. With Boom Learning she combines all her favorite activities into a single company. Her educational vision for Boom Learning developed as an outgrowth of an educational co-operative that she founded and ran.
About Eric Oemig
Eric Oemig is a technical wizard and former Washington State Senator. His vision for Boom Learning has its seed in high school when he was first learning to code. After serving in the Senate as Vice Chair of the K-12 committee, he saw the need for a product to support teachers, save time, and engage with kids.
For additional information, please contact Mary Heuett Oemig at mary(at)boomlearning.com