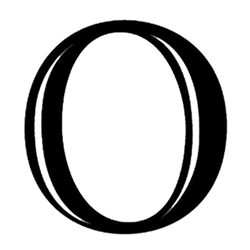 BOSTON (PRWEB) May 01, 2018
The Mediterranean Diet Pyramid turns 25 years old this year, and its anniversary will be at the heart of International Mediterranean Diet Month in May. The annual, month-long celebration was founded by Oldways in 2009 to generate awareness of the delicious foods and wide-ranging health benefits associated with the Mediterranean Diet and its vibrant lifestyle.
"International Mediterranean Diet Month is always a perfect time to celebrate the foods and flavors of this healthy and nutritious way of eating, and this year's celebration holds even more meaning than usual. Looking back 25 years, it's hard to believe that Americans didn't know Mediterranean cooking, and that olive oil, hummus, and sun-dried tomatoes were mostly thought of as ethnic products! The Mediterranean Diet has come a long way, and Oldways is proud to have played such a major part in the movement," said Sara Baer-Sinnott, Oldways President.
The Mediterranean Diet Pyramid was born on January 23, 1993 as an alternative to USDA's 1992 Food Pyramid. It was the result of the 1993 International Conference on the Diets of the Mediterranean in which Oldways brought together nutrition scientists, public policy experts, chefs, and food writers to examine regions where rates of chronic disease were among the lowest in the world, and adult life expectancy was among the highest. Since then, the pyramid has been revised twice, most recently in 2009.
The pyramid helped the Mediterranean Diet attain the popularity and healthy reputation it enjoys today. Scientific studies have shown that a Mediterranean eating pattern is linked to longevity, improved brain function, and lower rates of cancer, and it may defend against heart disease, diabetes, depression, and other chronic disease. This year, the Mediterranean Diet was tied as the top overall diet in US News & World Report's annual ranking.
Oldways invites consumers, health professionals, and people from all walks of life to celebrate this May with featured recipes, webstore discounts, a new infographic illustrating the Mediterranean Diet's health benefits, challenges to make each day Mediterranean, and a quiz to test Mediterranean knowledge. Everyone is encouraged to join the conversation on social media with the hashtag #MedMonth.
About Oldways
Oldways is a nonprofit organization dedicated to improving public health via traditional eating choices. They offer educational programs and recipes based on cultural heritage, the goodness of whole grains, and the practices of traditional cheese-making. Find out more at http://www.oldwayspt.org/.