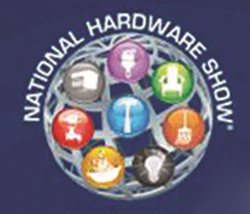 SANTA FE SPRINGS, Calif. (PRWEB) May 02, 2018
National Hardware Show
May 8-10, 2018
Las Vegas Convention Center
Stop by booth # 3828
Philatron Wire and Cable introduces the Cut and Tear Proof Extension Cord made in American and built better than ever. This cord is made with a proprietary covering that can withstand the pressure of a razor blade. These extension cords are UL Listed meaning that UL has tested, published, and nationally recognized this material for safety.
Phil Ramos Jr., President and CEO of Philatron learned that many lives are lost each year due to faulty extension cords. It was this challenge that inspired him to dedicate numerous hours of research and development that resulted in the new proprietary compound. In the spirit of innovation Ramos Jr. said, "tragedies are preventable if we have the will to fix things."
About Philatron Wire and Cable
A leader in technology, creativity and innovation, Philatron Wire and Cable is a major wire and cable provider in the USA, manufacturing a full range of wire and cable products. As an industry leader in manufacturing, design, development, technology, and marketing, with over 39 years of service Philatron values core competencies offering copper drawing, roping, cabling, extrusion, injection molding, coiling and assembly.
MADE IN AMERICA
Visit us at: philatron.com
For additional information contact:
Tammy Ashton
Vice President – Sales and Marketing
(800) 967.9147
tashton(at)philatron(dot)com