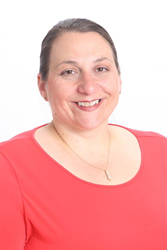 "Unfortunately, we live in a world where the media reminds us every day that the issue of harassment is 'alive and well'. Trident's students appreciate Dr. Oliver's real world expertise and perspective on this relevant topic." - Dr. Peggy Swigart
CYPRESS, Calif. (PRWEB) May 02, 2018
Trident University International (Trident) faculty member Dr. Laura Oliver was recently recognized by the Killeen (Texas) Daily Herald for her work on educating business leaders on how to recognize and address harassment issues in the workplace.
As head of human resources consulting firm, LAO Consulting, Dr. Oliver is considered an expert in all aspects of harassment including understanding of the different types of harassment, and knowing how to prevent, and ultimately investigate, harassment claims. Dr. Oliver offers workshops to help business and HR professionals address, manage, and ultimately prevent the harassment-related issues they face on a daily basis.
As a first-year member of Trident's faculty, Dr. Oliver teaches Principles in Human Resource Management and Advanced Topics in HRM in the University's Glenn R. Jones College of Business and College of Information Systems.
"Unfortunately, we live in a world where the media reminds us every day that the issue of harassment is 'alive and well'," stated Dr. Peggy Swigart, Department Chair, Human Resource Management and Organizational Behavior at Trident. "Trident's students appreciate Dr. Oliver's real world expertise and perspective on this relevant topic."
With over 20 years of experience in business, Dr. Oliver has a wide range of experience from international sales to crafting affirmative action plans. She specializes in all human resource functions including employee morale and welfare, career development, professional development, employee relations, organizational change, and recent changes in HR. In 2014 she started LAO Consulting, LLC, which is a HR consulting firm.
Dr. Oliver holds a Doctorate in Human Resource Management from Walden University, a Master's in Human Resource Management from Webster University, and a Bachelor's in Business Administration from Hawaii Pacific University.
About Trident University
Founded in 1998, Trident University International (Trident) is a leading online postsecondary university serving adult learners. Trident uses the EdActive™ learning approach, which employs case-based learning in an online setting to teach real-world relevant critical thinking skills to enhance the lives and careers of students. Trident offers high-quality bachelor's, master's, and doctoral degree programs and certificates, led by a qualified faculty team, over 80% of whom have doctoral degrees. Trident is regionally accredited by the WASC Senior College and University Commission (WSCUC) and has over 30,000 alumni, including more than 22,000 with a military affiliation. The University has received multiple acknowledgements from Military Times and Military Advanced Education & Transition for their dedication to military-affiliated students. Visit http://www.trident.edu, Trident's Facebook page, or call at (855) 290-0290 to learn more about Trident's wide range of educational options.