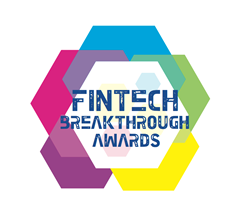 "It is clear that the accelerating pace of positive change driven by these FinTech leaders will benefit consumers and businesses immensely. We are proud to officially announce the 2018 FinTech Breakthrough Award winners and we congratulate them on their industry recognition."
Los Angeles, CA (PRWEB) May 02, 2018
FinTech Breakthrough, an independent organization that recognizes the top companies, technologies and products in the global FinTech market, today announced the results of its 2018 FinTech Breakthrough Awards program, showcasing technologies and companies that drive innovation and exemplify the best in FinTech technology solutions across the globe.
"An impressive set of award nominations poured in from the best and brightest companies within the comprehensive FinTech ecosystem," said James Johnson, Managing Director, FinTech Breakthrough. "It is clear that the accelerating pace of positive change driven by these FinTech leaders will benefit consumers and businesses immensely. We are proud to officially announce the 2018 FinTech Breakthrough Award winners and we congratulate them on their industry recognition."
The FinTech Breakthrough Awards program is the premier awards and recognition platform founded to recognize the FinTech innovators, leaders and visionaries from around the world in a range of categories, including Wealth Management, Personal Finance, Lending, Payments, Banking, Investments, RegTech, InsurTech and more. The 2018 FinTech Breakthrough Awards program attracted more than 3,000 nominations from across the globe.
All award nominations were evaluated by an independent panel of experts within the FinTech industry, with the winning products and companies selected based on a variety of considerations, including innovation, design and user-experience, as well as overall technological advancement for their respective categories.
The 2018 FinTech Breakthrough Award winners include:
FinTech Leadership
-Best FinTech CEO: Hikmet Ersek, Western Union CEO
-Best FinTech Startup: Acorns
-Best Overall FinTech Software: eMoney Advisor
-Best Overall FinTech Company: Klarna
Consumer Lending
-Best Consumer Lending Platform: Upstart
-Best Consumer Lending Product: Laurel Road
-Innovation Award for Consumer Lending: Experian, Text for Credit
Business Lending
-Best Business Lending Platform: Cloud Lending Solutions
-Best Small Business Lending Solution: CIT Direct Capital
-Best Overall Business Lending Company: Fundbox
-Innovation Award for Business Lending: Sageworks
Wealth Management
-Best Wealth Management Product: Tiller Money
-Best Wealth Management Company: Apex Clearing
-Innovation Award for Wealth Management: BizEquity
Personal Finance
-Best Personal Finance Product: Quicken 2018
-Best Digital Mortgage Product: LendingHome
-Best Digital Mortgage Company: Lenda
Payments
-Best Consumer Payments Platform: Adyen
-Best Consumer Payments Company: Paypal
-Best B2B Payments Company: Saxo Payments Banking Circle
Investments
-Best Online Broker: TD Ameritrade
-Innovation Award for Retail Investment: DarcMatter
-Best Real Estate Investment Platform: Covercy
Banking
-Best Digital Bank: N26
-Best Banking Infrastructure Software: Zafin
-Best Open Banking API: Deposit Solutions
-Banking Innovation Award: Fiserv
Fraud Prevention and Transaction Security
-Best Fraud Prevention Platform: ThreatMetrix
-Best Fraud Prevention Company: NuData Security, a Mastercard Company
-Best Financial Transaction Security Platform: Corvil
-Best Financial Transaction Security Company: RISK IDENT
-Innovation Award for Transaction Security: Dynamics Inc.
InsurTech
-Best InsurTech Company: Ladder
-InsurTech Innovation Award: Trov
RegTech
-Best RegTech Solution: BGL Corporate Solutions
-RegTech Innovation Award: Wolters Kluwer
CryptoCurrency
-Best Overall Cyrptocurrency Platform: Coinbase
-Best Cryptocurrency Purchasing Site: CreditCoin
About FinTech Breakthrough
FinTech Breakthrough, part of the Tech Breakthrough Awards organization, is an independent awards and recognition platform devoted to honoring excellence in Financial Technologies and Services companies and products. The FinTech Breakthrough Awards provide public recognition for the achievements of FinTech companies and products in categories including Payments, Personal Finance, Wealth Management, Fraud Protection, Banking, Lending, RegTech, InsurTech and more. For more information visit http://www.FinTechBreakthrough.com.