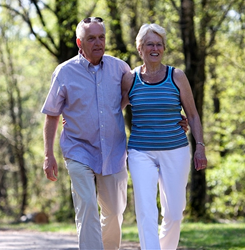 Return to daily life activities such as cooking a meal, taking a stroll in the park, or grocery shopping.
TAMPA, Fla., and SARASOTA, Fla. (PRWEB) May 03, 2018
The mild® procedure is cutting-edge new technology which allows more LSS patients to seek treatment locally without the burden of having to travel.
Board Certified and Fellowship Trained Pain Medicine Physician Dr. Myrdalis Diaz-Ramirez of Sarasota PRC was one of the first physicians to perform the mild® procedure in Sarasota County, and Interventional Pain Specialist Dr. Miguel D. Attias of Tampa PRC was one of the first physicians to ever perform the mild procedure in Tampa.
The mild® procedure is used to treat LSS, a condition which occurs when the spinal canal narrows and compresses the spinal cord nerves in the lower back. LSS is more prevalent amongst the aging population who can experience thickening of ligament tissue, osteoarthritis or bulging of the discs. This can cause the narrowing of the spinal canal and contributes to the following common symptoms:

Pain or numbness in the lower back when standing upright.
Pain, numbness or tingling in the legs or buttocks with walking.
Marked symptom relief when bending forward at the waist, sitting or lying down.
The mild® procedure is a minimally invasive decompression procedure which treats the underlying cause of LSS symptoms. The procedure can be performed in about an hour and all patients go home the same day. No major surgery or general anesthesia is necessary. Additionally, no stitches or implants are required.
Patients who have undergone the mild® procedure report the ability to stand longer and walk farther with significantly less pain. The procedure helps LSS patients return to daily life activities such as cooking a meal, taking a stroll in the park, or grocery shopping.
ABOUT PAIN RELIEF CENTERS:
With more than 40 convenient pain management clinic locations and counting, Pain Relief Centers serve hundreds of patients daily while maintaining a focus on providing comprehensive, personalized care for each patient. The highly-skilled physicians at PRC take a multidisciplinary approach to advanced pain management, assessing your individual needs to more effectively relieve your chronic pain and restore your quality of life.
PRC's board-certified, fellowship-trained physicians are equipped with state-of-the-art technology and a comprehensive, multimodal approach to treating your chronic pain. Relieving your pain and ensuring your comfort are top priorities at Pain Relief Centers.
If you are tired of living with chronic pain and want more information on options for minimizing or eliminating your suffering, contact Pain Relief Centers today at (800) 215-0029 or visit http://www.yourpainreliefcenters.com to set up a consultation at one of our clinics.