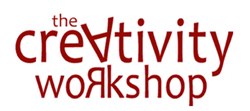 NEW YORK (PRWEB) May 02, 2018
Representatives with The Creativity Workshop announced today that it is now holding professional workshops for professors.
"Professors play a major role in society today in the fact that they teach our leaders and individuals who have a positive impact in our individual communities, so it gives us pleasure to help our talented professors tap into their creative side, or in some cases, discover their creative side," said Ceci Glusman, spokeswoman for The Creativity Workshop.
Glusman went on to explain that creativity in education is vital to the demands of 21st century life. The Creativity Workshop, founded in 1993, according to Glusman, is dedicated to helping professors develop and nurture their creativity and that of their students.
"The Workshop has developed a unique series of simple and effective exercises aimed at helping educators stay creative professionally and personally," Glusman stressed, before adding, "Many professors come to The Creativity Workshop as part of their professional development. The experience combines learning, travel, and association with peers from all over the world."
In fact, The Creativity Workshop has been taught to college and university educators in a wide range of disciplines and from all over the world. The Creativity Workshop, Glusman noted, offers tools and techniques that educators and researchers can implement to help themselves and their students develop creative, collaborative, artistic, and writing skills, as well as 'out-of-the-box' thinking, self-confidence, and leadership.
The Workshop concentrates its experiential exercises in a wide variety of areas, such as: Getting over fear of creativity; map making; free form writing and automatic drawing; storytelling; changing perceptions' using your environment; time; self-nurturing, and professional development.
As to how professors rate The Creative Workshop, Neil H. Schwartz, Ph.D., professor of Psychology at California State University, said The Creativity Workshop was a turning point in his career and went on to recommend other professors to sign up for it.
Likewise, Carroll Blue, author of The Dawn at my Back and professor emerita of Film Studies at San Diego State University, also highly recommended the workshop.
"I wrote my first published memoir because of this class," said Blue. "The instructors are magicians."
For more information, please visit https://creativityworkshop.com/professors.html and https://creativityworkshop.com/whoweare.html.
About The Creativity Workshop
The Creativity Workshop is based in New York City and is taught around the world.
The Creativity Workshop was established in 1993 by educator and writer Shelley Berc and multimedia artist Alejandro Fogel. The organization is dedicated to teaching individuals and groups about creative processes.
Contact Details:
The Creativity Workshop
One Columbus Place
40th Floor Suite N40F
New York, NY 10019
Tel: (212) 203-3252
Email: questions(at)creativityworkshop(dot)com
Source: The Creativity Workshop
###