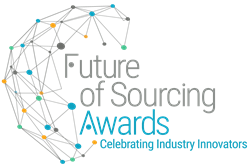 ... having the support of such distinguished leaders in the sourcing community provides immense value and credibility to the process and results.
JACKSONVILLE, Fla. (PRWEB) May 03, 2018
SIG, the premier membership organization for sourcing, procurement and outsourcing is pleased to announce the appointment of sixteen senior executives as judges for the inaugural SIG Future of Sourcing Awards taking place October 17, 2018 at the fall SIG Global Executive Summit in Rancho Mirage, California. The diverse judging panel includes executives across a wide range of industries:

Kelly Barner, Managing Director, Buyers Meeting Point
Linda Behan, Senior Vice President, Global Procurement, Iron Mountain
Krystelle Bilodeau, Director, Retail and Wholesale Debt Administration, Bank of Canada
Dan Carrell, Vice President, Global Procurement, IBM
Phil Fersht, CEO and Chief Analyst, HfS Research
Antonio Humphreys, Senior Manager, Global Procure-to-Pay, Adobe
Phil Ideson, Founder, Co-Editor and Host, Art of Procurement
Ken Jones, Director, Education and Applied Solutions, Center for Integrated Supply Management, Western Michigan University
Tom Quigley, CEO, Emerging Europe Alliance for Business Services, Innovation & Technology
Patrick Quirk, Executive Chairman, Pramata
Canda Rozier, Senior Vice President, Global Procurement & Real Estate, NTT Security
Chris Sawchuk, Principal and Global Procurement Advisory Practice Leader, The Hackett Group
Kevin Surace, CEO, Appvance.ai
Eleanor Winn, Managing Director, Work Futures
Kate Vitasek, Author, Faculty and Lead Researcher, University of Tennessee
Jill Zunshine, Former Vice President and Head of Global Real Estate, Hewlett-Packard
The Future of Sourcing Awards program celebrates companies that represent the best example of innovation, transformation and/or leadership in the following critical team categories:
Sourcing
Outsourcing
Third Party Management
Supplier Performance
Digitization
Governance/Compliance
Talent Management
Sustainability
In addition, the event will include two individual awards—the Rising Star and Sourcing Star awards to recognize individuals who have demonstrated ingenuity, initiative and innovation in their careers.
"We are thrilled to have these executive innovators on the Future of Sourcing judging panel," says Dawn Tiura, President and CEO of SIG. "This inaugural event is critical and having the support of such distinguished leaders in the sourcing community provides immense value and credibility to the process and results." Adds Mark Pollack, SIG's Chief Strategy Officer, "The breadth and depth of this group of judges is vast. We could not be more humbled by their willingness to take part in this important moment in SIG's history."
More information can be found about the nomination process, selection criteria and entry requirements on the Future of Sourcing Awards website.
About SIG
SIG is a membership organization that provides thought leadership and networking opportunities to executives in sourcing, procurement and outsourcing from Fortune 500 and Global 1000 companies and the advisors who serve them. SIG is widely known as a forum for sharing "next" practices and thought leadership through live networking events, virtual forums and a comprehensive online SIG resource center (SRC), which was developed by and for professionals in sourcing and outsourcing. The organization is unique in that it blends practitioners, service providers and advisory firms in a non-commercial environment. SIG is also the parent organization for SIG University, a one-of-a-kind certification and training program for professionals and executives seeking deep expertise in sourcing and governance for themselves or their teams, as well as Outsource, which provides unrivaled digital content for the opinion-formers and decision-makers at the heart of the outsourcing space.