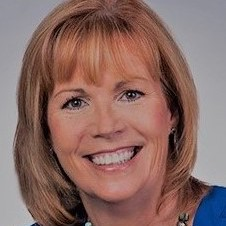 I'm honored to accept this award as the team leader of a group of talented and creative professionals at American University.
PARKER, Colo. (PRWEB) May 03, 2018
Educational Marketing Group, Inc. announced today that Teresa Flannery, Ph.D., Vice President of Communication at American University (AU) has been selected as the Ninth Annual International Brand Master.
Flannery has over three decades of higher education marketing experience and was AU's first chief communications and marketing officer. She brings a strategic, data-driven approach to her marketing operations, and takes a long-term approach to establishing brand platforms. In addition to marketing, she leads AU's efforts in media relations and digital initiatives.
Starting in 2009, Flannery and her team began research on 12 stakeholder groups to initially establish AU's brand platform. Out of this research came 2011's WONK Campaign, focused on taking a common political term in AU's home city of Washington DC, and positioning it to represent the AU community. The implementation of the WONK campaign has led to a 17 percent increase in students whose first choice was AU and a 16 percent increase in in yield rate for admitted freshmen. The campaign also led to a significant increase in alumni engagement.
In addition to the WONK campaign, Flannery was also involved in the redesign of the AU website. Working with a campus-wide committee, Flannery and her team launched and maintain http://www.american.edu/weknowsuccess/, an interactive, searchable site that shows the employment, salary, and grad school admission outcomes for students within the six months of graduation. The site demonstrates AU's value proposition and ROI, and has been recognized across the country for its transparency. Colleagues see her as one of the top professionals in the field.
"Terry Flannery is a brand master," said Robert Moore, Vice President of Communications and Marketing at the Council for Advancement and Support of Education (CASE) "She mixes smart research, brand positioning, effective strategy, and endearing and memorable creative with that most important element of any brand manager's portfolio: patience. Using ROI-based metrics, and paying attention to the details, she has launched and sustained effective and lasting brand positioning programs for two major universities. There's nobody better in the field."
The International Brand Master (IBM) award is the culmination of a rigorous seven-month competition for top honors among educational marketing professionals. The prestigious honor is presented annually for exemplary brand-marketing efforts that have achieved outstanding results or recognition on behalf of an educational organization.
"I'm honored to accept this award as the team leader of a group of talented and creative professionals at American University," said Flannery. "They set the bar every day for inspiring and strategic work that gets results. I'm also grateful to many colleagues in higher education marketing from whom I'm constantly learning." Flannery competed in a field of top marketing candidates from around the world including the United States, Canada, and England. The IBM winner was chosen by a combination of a blue ribbon panel of six experienced education-marketing professional judges, and voting by professionals and brand stakeholders throughout the world.
She was selected over two other exceptional finalists: Ruth Arnold, Director of Strategic Projects and Public Affairs at Sheffield University (Sheffield, England) and Kim Elenez, Chief Marketing Officer, University Development at the University of North Carolina at Chapel Hill.
"Dr. Flannery's hard work and dedication to the profession has made her a standout for years," said Bob Brock, President of Educational Marketing Group of Parker, Colo., sponsor of the annual competition. "We are honored to present this award to such an exceptional individual."
# # #
TERESA FLANNERY BACKGROUND
Terry Flannery has worked in higher education marketing for three decades. She is American University's first Vice President for Communication. She established a full communications and marketing organization and program, beginning with market research to inform the brand strategy. Dr. Flannery's team developed the KNOW/WONK campaign to establish AU's distinctive brand position, raise awareness and build support for the University's major goals. Since the launch of the campaign in 2010, the University's yield rate for first year enrollment, the share of students who identify AU as their first choice, and alumni engagement have all risen significantly.
Dr. Flannery's responsibilities also include management of publications, media and public relations, web communications and digital media, and marketing and brand strategy. She leads a campus-wide committee that completely redesigned the University's award winning, responsive and accessible website and robust social media presence. Her team has redesigned the university magazine, American, and developed a digital companion to the print edition.
Flannery's campus-wide leadership includes innovative efforts such as: We KNOW Success, an interactive website that displays the outcomes of recent graduates for every degree program; and an ambitious effort to Re-imagine the Student Experience (RiSE) by creating a more integrated, holistic experience that is challenging, satisfying and delivers on AU's brand promise.
Since 2008, American has earned two Emmys, five Tellys, an ADDY, and dozens of national CASE Awards, including nine golds and three grand golds, as well as top recognition from eduStyle, the University College Design, and the American Association of University Photographers.
Prior to her appointment at American, Dr. Flannery built a nationally recognized higher education marketing and communications program at the University of Maryland as assistant vice president. She led the team that created the Fear the Turtle campaign, which successfully elevated the profile of the university internationally, enhanced perceptions of quality, and improved the engagement of students, alumni, donors and partners. She also held positions in admissions and student affairs at Maryland, and was affiliate assistant professor in the College of Education.
With expertise in marketing, branding, marketing research and assessment, Dr. Flannery serves in leadership roles in related international professional associations.
-- For the Council for the Advancement and Support of Education (CASE):
o Board of Trustees, Treasurer
o Previously, she served as Chair of the Communications Commission, Chair of the Institute for Senior Communications and Marketing Professionals and chair of the CASE Institute for Integrated Marketing and Branding.
o From 2012-2014 she served as chair of the American Marketing Association's Symposium for the Marketing of Higher Education, the largest annual gathering of higher ed marketing professionals in the world.
o Flannery served on the American Council on Education Marketing Task Force. A frequent speaker and consultant for higher education institutions and associations, Dr. Flannery holds a B.A. in English and Master's and Ph.D. in College Student Personnel Administration, all from the University of Maryland. She and her husband, Brian, are the parents of four children.
More about Dr. Flannery and the American University's Communications and Marketing at
https://www.american.edu/ucm/.
INTERNATIONAL BRAND MASTER BACKGROUND
The International Brand Master award was established in 2009 to bring recognition to the outstanding work of extraordinary educational brand marketing professionals from around the world. Since then, EMG has received nominations from countries including Portugal, Belgium, Scotland, Netherlands, Australia, England, Canada, and the United States. This year, a blue-ribbon panel of volunteer international judges from the United States, Canada, and England reviewed supporting materials provided by the nominees. Nominees were asked to provide responses to a number of questions related to their brand's strategy, tactics, and to provide results as well as provide several letters of support from colleagues. The judges narrowed the pool of distinguished nominees to three exceptional finalists. Two from the United States, Kim Elenez from University of North Carolina at Chapel Hill and Dr. Teresa Flannery from American University; and one from England, Ruth Arnold from Sheffield University. Votes to determine the winner among the three finalists were cast by brand stakeholders and fellow marketing professionals from around the world. The winner was chosen by a combination of marketing professionals' votes and the judges' scores.
This year's blue ribbon judging panel included:
-- Melissa Chua: Brand Strategy at Converge Consulting, United States
-- Will Kopp: Chief Communications Officer at Ohio Wesleyan University, United States
-- Kim Lawrence: 8th Annual International Brand Master Winner and Associate Vice-President, Marketing at University of Calgary, Canada
-- Laura Montgomery: Director of Academic Program Marketing at The New School, United States
-- Paul Redfern: Vice President for University Communications at St. Lawrence University, United States
-- Alison Steel: Executive Director of Marketing and Communications at Kingston University, Travis Brock: Chair of the 9th Annual International Brand Master Award committee, and Director of Business Development and Social Media for Educational Marketing Group, Inc., United States
For more information, visit: http://www.emgonline.com/brand-master/.
EDUCATIONAL MARKETING GROUP, INC. BACKGROUND
EMG is a full-service, integrated brand development and marketing agency that provides custom tailored research, brand development, creative, development, new media services, and media services for universities throughout North America. Headquartered in Parker, Colorado, the company was established in 1997 and has operated in the higher education arena exclusively for 20 years. Clients have included Colorado Community College System, North Carolina State University, Washington State University, Virginia Tech, Cal Poly, Dalhousie University, University of Victoria, University of Colorado, University of Illinois, University of Michigan, University of Tennessee, University of Arkansas, and many others.
For more information, visit: http://www.emgonline.com/.