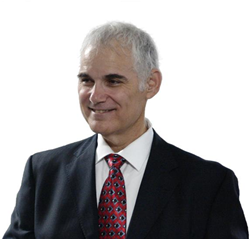 Real Estate IRAs show that there is more to the investing world than just stocks and bonds
ASHEVILLE, N.C. (PRWEB) May 11, 2018
According to recent Zillow Research, real estate is not only hot, but it may just get hotter for the summer of '18. That is what American IRA recently noted at the company blog, showing that high demand for real estate could kick-start major buying seasons for communities like San Francisco, Seattle, and Miami. Here in the Southeast, Self-Directed IRA investments in real estate have been hopping. "Many of our clients have had great success with their accounts in the Charlotte and Atlanta areas," said Jim Hitt. "This could make for ripe conditions for Self-Directed IRA investors."
With Real Estate investing, the simple goal is to make money through real estate. But in Real Estate IRA investing, the focus can be on building value for a retirement nest egg. According to Jim Hitt, "It is important to buy at a good price, and to strike while the iron's hot. But it is also a good idea to take a long-term approach to Self- Directed IRA investing if you are still young. Those who have some catching up to do with their Self-Directed IRA, however, can take advantage of hot real estate markets through the Real Estate IRA, which can in turn give them returns higher than what they see in a stock market. Especially this year's stock market."
According to the research, the fastest-selling market in the U.S. as of late was in San Jose along the famous "Silicon Valley." In that market, sellers of homes could typically see their homes snatched up in about 41 days on average. With those kinds of favorable selling conditions, anyone holding investments through a Real Estate IRA could stand to perform well.
"Real Estate IRAs show that there is more to the investing world than just stocks and bonds," said Jim Hitt. "At American IRA, we like to highlight the fact that real estate sometimes takes off—and those returns can be something that investors utilize for their portfolio. There is more than one way to shear a sheep in many cases. Especially when the summer appears to be a great one coming up for anyone owning real estate in these key areas."
Using a Self-Directed IRA, Jim Hitt argues, gives an investor true diversification amongst asset classes, which in turn helps retirement assets grow even when the stock market is sluggish.
For more information on Self-Directed IRAs, visit http://www.AmericanIRA.com. Call American IRA at 866-7500-IRA.
About:
American IRA, LLC was established in 2004 by Jim Hitt, CEO in Asheville, NC.
The mission of American IRA is to provide the highest level of customer service in the self-directed retirement industry. Jim Hitt and his team have grown the company to over $400 million in assets under administration by educating the public that their Self-Directed IRA account can invest in a variety of assets such as real estate, private lending, limited liability companies, precious metals and much more.
As a Self-Directed IRA administrator, they are a neutral third party. They do not make any recommendations to any person or entity associated with investments of any type (including financial representatives, investment promoters or companies, or employees, agents or representatives associated with these firms). They are not responsible for and are not bound by any statements, representations, warranties or agreements made by any such person or entity and do not provide any recommendation on the quality profitability or reputability of any investment, individual or company. The term "they" refers to American IRA, located in Asheville and Charlotte, NC.