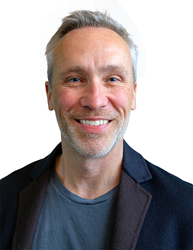 COLUMBIA, Md. (PRWEB) May 08, 2018
ADG Creative announces the hiring of Trevor Villet, who joins the agency as Executive Creative Director. Mr. Villet brings over 20 years of experience to his new role, providing leadership and vision to the strategic and creative direction of the agency and the solutions it develops for its clients. A proven creative leader and innovator, Mr. Villet's dedication to craft unites practicality, objectivity, and creativity to build and execute big-picture strategies for ADG's growing client base in both federal and commercial markets.
"I absolutely believe ADG has the potential and momentum to go beyond any other agency in the area," said Mr. Villet. "I couldn't sit back and not be part of that."
ADG is focused on expanding its creative team and services with the addition of the new ECD role. After being acquired by Chenega Corporation at the beginning of 2018, ADG is poised for increased growth in both volume and vertical, especially in the technology and cybersecurity fields.
"Trevor's ability to weave strategy and brand together and to integrate words and pictures to tell amazing stories is huge for ADG," said ADG President Jeff Antkowiak. "These kinds of skills are especially important when an agency needs to break down complex narratives to deliver simple and impactful messages. Trevor also understands outcomes—the very reason our clients hire us. Couple all of that with the fact that Trevor is a great human being and a stellar cultural fit, and I'd say we scored big by bringing him on board."
###
About ADG Creative
ADG Creative is a leading digital strategy and innovations firm providing solutions for cultural and technology challenges within government and commercial sectors. The firm's expertise includes workforce anthropology, design thinking, and software engineering, with proven capabilities in the areas of advanced application engineering, data visualization, corporate strategy, branding, interactive, design, digital learning development, and video. ADG is headquartered in Columbia, MD. The firm is a Smart CEO Future 50 Award winner, District and Regional ADDY winner, has ranked on the Inc. 5000 list numerous times, and has been recognized as a "Best Place to Work" by Baltimore Magazine. For further information, visit http://www.adgcreative.net.