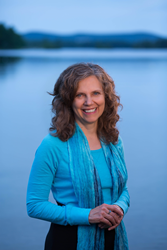 "This is an important milestone for the school, representing a formal affiliation with NEASC, and more opportunities for students to be able to access our widely respected programs," said Meg Weston, president of Maine Media Workshops + College.
ROCKPORT, Maine (PRWEB) May 05, 2018
Maine Media College has been granted candidacy for Accreditation status by the New England Association of Schools and Colleges (NEASC) through its Commission on Institutions of Higher Education (CIHE). Achieving candidacy is a major milestone for the school, which has been educating and inspiring visual artists and storytellers for 45 years.
In February 2015, with the whole-hearted support of the Board of Directors, the school made a commitment to seek accreditation through NEASC. Accreditation will help the school grow and add greater diversity of students who can access the high quality long-term certificate and degree programs offered on the campus in Rockport, Maine.
Maine Media Workshops + College is widely recognized as a model of innovative arts education with opportunities to learn at all levels throughout students' lifetimes. Once again ranked in the top 70 fine art graduate schools in 2018 by U.S. News & World Report, the low-residency MFA degree in Media Arts is for photographers, filmmakers, multimedia artists, and artists working at the intersection of these evolving and converging fields.
In addition to the extensive workshops offerings in photography, filmmaking, writing, and book arts, Maine Media College offers two certificate programs. The Professional Certificate in Visual Storytelling is designed for individuals looking to increase their skills in still and multimedia imagery; and the Certificate in Collaborative Filmmaking is a multi-faceted fast track into a career in filmmaking. Both certificate programs consist of three ten-week terms.
Following this landmark of achieving Candidacy status, the school will continue to work towards accreditation – a process of demonstrating that they meet all nine standards for accreditation which must be completed within five years. Maine Media College will be listed on the CIHE-NEASC website with affiliation status.
Once the Department of Education approves the school to process Title IV funding, graduate students will be able to apply for federal loan programs.
About Maine Media Workshops + College:
Maine Media Workshops + College is a nonprofit operating for more than 40 years. Located in Rockport, the school offers workshops, certificate programs, and an MFA degree in the media arts of photography, filmmaking, multimedia, book arts & design, and writing. The low-residency MFA program at Maine Media College was ranked by US News & World Report as one of the top 70 fine art graduate schools in the country.