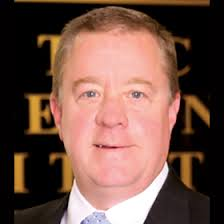 "It's important to recognize that the office manager may actually be the one who can make or break a private practice."
SAN ANTONIO (PRWEB) May 07, 2018
The American Medical Association (AMA) has stepped forward to recognize and address the increasing struggle physicians are battling against burnout. David O. Barbe, M.D., M.H.A., and AMA President, explained that the increase in administrative burdens is leading many physicians to experience emotional fatigue.1 Some physicians are going so far as to cease private practices, and turn to health systems and organizations to provide the business management they need.
"The administration and management involved in a private practice can play a significant role in physician burnout," explains David Womack, President and CEO of Practice Management Institute (PMI). "It's important to recognize that the office manager may actually be the one who can make or break a private practice."
Research provided by The Center for Treatment of Anxiety and Mood Disorders showcases the increased stress among physicians, with approximately 1 in 3 doctors reported to be experiencing burnout. Almost half of all primary care physicians also say that, if they were financially able, they would quit their jobs. 2
Professionals such as Amy Boyer, MBA and a consultant with KarenZupko and Associates, Inc., points out the need for well-trained management within the health care industry. 3 Boyer describes successful managers as being able to embrace change including technological advances, market demands, differences in payer reimbursement, and even physician employment. Sadly, many within the health system management are ill-prepared for the job at hand. While physicians must undergo rigorous training, those managing their practices often have little to no formal instruction although they maintain a vital role within the business.
Womack is helping to lift the burden on physicians and those within the medical field by making sure that office managers are fully equipped for their job. PMI offers an intense Certified Medical Office Manager (CMOM) program that trains and empowers health care business managers to properly perform their jobs while relieving medical providers of added stress.
The CMOM program focuses on motivating employees, protecting the practice from risk, and stimulating financial growth; all of which are desperately needed within medical practices. This program also teaches students advanced concepts in the administration and management of policies, risks, and financial responsibilities.
Those who undergo the CMOM program consistently report that the training has helped them to better understand their jobs and help their practice succeed. "The classroom experience is great," said Womack, "There's interaction with the instructors and peers in the classroom. They meet local people working in similar roles. There is a lot of value in that. PMI's faculty team has a high degree of integrity, a love for teaching and enthusiasm about the subject matter."
Ultimately, the training offered through PMI equips health care management with the tools needed to truly understand and succeed at their jobs while providing physicians with a stress-free workplace and a greater sense of patient care.
About Practice Management Institute (PMI):
For more than 30 years, Practice Management Institute, also known as PMI, has helped physicians, hospital systems, medical societies, and educational institutions provide comprehensive education and training to medical office staff nationwide. By offering a variety of educational programs and professional certifications, PMI helps to build competency, compliancy, and effectiveness that assures the continued success of their clients.
Since PMI's formation in 1983, more than 20,000 individuals have earned certification in one more areas of expertise. PMI is recognized by both the Centers for Medicare and Medicaid Services and the Department of Labor for training in: medical coding, third-party billing, office management, and compliance. PMI training helps ease the burden of running a successful medical practice through thorough education and up-to-date training for non-clinical staff, allowing physicians to focus on patient care to improve the experience of the patient. For online coding and compliance training at affordable rates, visit http://www.pmimd.com/onlinetraining.
About David Womack:
David Womack, President and CEO, has been instrumental in PMI's continued success since 1991. He has helped PMI transition into a cutting-edge leader in medical office staff education and training while developing key relationships with healthcare organizations, hospitals, colleges, and medical societies across the country. His commitment to excellence has helped PMI become an industry leader recognized by both governmental organizations and healthcare systems across the country.
1. AMA Strongly Supports the Charter on Physician Well-Being, March 29, 2018, https://www.ama-assn.org/ama-strongly-supports-charter-physician-well-being
2. "Physician Burnout." The Center for Treatment of Anxiety and Mood Disorders, 7 Apr. 2017, centerforanxietydisorders.com/physician-burnout/
3. 5 Qualities of Superstar Practice Managers, Physicians Practice, http://www.physicianspractice.com/managers-administrators/5-qualities-superstar-practice-managers