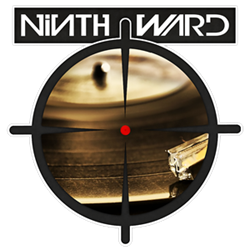 We saw a huge opportunity with all of the sharing and piracy that was going on.
EL PASO, Texas (PRWEB) May 04, 2018
In the midst of major headlines (such as Jay-Z and the "Tidal" launch, and Taylor Swift removing her catalog from, and then subsequently rejoining the streaming giant "Spotify"), a little known R&B quartet, recording on a little known independent label, were making some of the most significant strides that the music industry has ever seen.
Since 2013 they have been quietly generating a consistent 6-figure income, as independent artists, in an environment where record sales are exponentially slipping and 7-figure recording contracts for up & coming acts are all but completely extinct.
The foundation of their entire strategy was based on giving their music away for free. In fact they have never even sold a single ticket to their shows. "We saw a huge opportunity with all of the sharing and piracy that was going on.", stated the group's co-founder, Janelle Thompson. "Indie artists don't sell much music anyway, so we decided that we could give it away and capture a list of fans that we can engage and monetize, rather than have them go find it in places like Napster and Pirate Bay and see no return for our hard work and creativity.," she concluded.
Instead, the innovative group makes most of their money from sponsorships, endorsements and joint ventures with other brands. The remaining balance is made primarily from merchandising and lastly from streaming royalties.
The groups very first member, Shakara Weston, attributes the groups success to the business strategies employed by the development company "Power In Numbers" (PIN). "Really, if it was not for PIN changing our perspective from our music being the product to US being the product, we would have never been anywhere close to this successful. By removing the barriers of cost, we were able to engage our fans more often and more intimately and bring our sponsors and partners brands to our audience. We are still artists, but our art is not our business. It is our maketing. We are influencers now...and it has made all the difference in the world.", she shared.
As a result of their success, the group and their record label have collaborated once again to change the landscape of how business is conducted in the indie music scene. Whereas the first initiative focused primarily on monetizing recordings, this time they are focusing on live shows & performances. They are partnering with other local independent artists in El Paso, TX to create a venue that they call "The Foundation". They intend to duplicate this venue and its business model in 99 other cities worldwide.
They are being very secretive about what will be the difference between this venue and the traditional business model; but they promise that it will totally disrupt the music industry forever. Group member, Kirbie Speights, tells us, "Once again this business model is based on Power In Numbers strategies. Our experience tells us that not only will it be incredibly disruptive, but it will be incredibly profitable for all of the artists who will be involved."
When Power In Numbers founder and CEO was asked about his thoughts on the indie groups success he stated, "It's an absolute pleasure and honor to see one of our clients utilize our strategies in a way that not only makes them money, but truly makes a difference in our society. I'm happy when I hear that they want to help others reach the same success as they have; and even go beyond that to achieve even greater things as a collective. They personify the exact reason I decided to create this company in the first place."