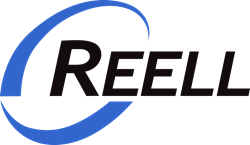 Joe has a unique combination of Quality leadership, business acumen and practical experience
SAINT PAUL, Minn. (PRWEB) May 09, 2018
Reell Precision Manufacturing, a world leader in innovative small package motion control, is pleased to announce that Joe Carroll has joined the company as the Director of Global Quality.
Joe joins Reell with more than 20 years of leadership experience in global Quality Management and Operations. During his career he has held several leadership positions including Director of Quality, and Director of Strategic Sourcing and Operations. He has facilitated multiple ISO:9001 and ISO:14001 implementations at sites across several countries. Furthermore Joe is well-versed in continuous improvement methodologies to increase efficiency and reduce waste.
Reell CEO and President Kyle Smith is excited to have Joe join the team. "Joe has a unique combination of Quality leadership, business acumen and practical experience utilizing and developing business systems. His multiple certifications and degrees and accomplishments are a testament to his lifelong desire to learn and improve. He is a strong addition to the Reell team."
Joe lives in the Twin Cities area and will be located at Reell's Corporate Headquarters in Saint Paul.
Reell Precision Manufacturing provides high-quality innovative solutions to transmit torque, control angular position and protect delicate components from excessive force. Combining the world's most precisely controlled torque technology with the industry's most experienced engineering team provides a perfect product fit in customer applications. Reell's patented technology is widely used in the consumer electronics, automotive, aircraft interiors, medical technology, workstation furniture, kiosk/data terminal, and architectural lighting industries.