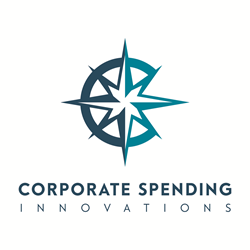 These women have a proven drive, passion, and professionalism for the industry that has made them instrumental to the success of our company
BONITA SPRINGS, Fla. (PRWEB) May 07, 2018
Corporate Spending Innovations (CSI), a leading provider of electronic B2B payments solutions, has announced the promotion of three key executives at their Bonita Springs, FL headquarters. The advancement of these women, which includes Andrea DeBenedictis, Chief Revenue Officer, Gunita Bindra, Senior Vice President of Product and Partnerships, and Julie Heffelfinger, Senior Vice President of Strategic Operations and Marketing, underscores the company's commitment to empowering women in the FinTech space.
"These women have a proven drive, passion, and professionalism for the industry that has made them instrumental to the success of our company," said Keith Stone, CEO, CSI. "They were instrumental in their previous senior executive roles and we look forward to seeing where their leadership takes us as they move into these higher level executive team positions."
CSI is setting a new benchmark in the FinTech space with women representing over half of their leadership team. According to a FinTech census conducted by EY and Innovate Finance in September 2017, women represent just 29% of staff in the sector, equating to seven out of 10 employees that are men. Globally, only eight percent of FinTech directors are women, according to research by DHR International.
"I would encourage women to not be intimidated and instead see their uniqueness as an opportunity in the industry," said Heather Stone, President of CSI's charitable foundation, Power2Chance. "Women tend to be better listeners and a more natural fit into the advisory roles that companies are seeking."
Andrea DeBenedictis, Chief Revenue Officer (CRO), provides in depth knowledge of the CSI product, business operations, finance, sales operations, business development, and customer experience. She has a strong acumen for building and solidifying relationships along with effective processes that support sales goals and optimize revenue generation.
"Our growth is directly correlated with the caliber of employees we've chosen, and I am proud to be part of an executive team that truly values its employees," said Ms. DeBenedictis.
Gunita Bindra, Senior Vice President of Product and Partnerships, is responsible for defining strategy and identifying opportunities that grow the CSI product line throughout domestic and global markets, working closely with strategic channel partners across continents to understand and solve payment challenges. She also facilitates the development of strategic and tactical plans to monetize products and manage global alliances.
"Every employee is encouraged to drive their own growth and career path at CSI," said Mrs. Bindra. "It makes me very proud to be a part of an established brand that still works with the speed of a start-up and has transcended glass ceilings."
Julie Heffelfinger, Senior Vice President of Strategic Operations and Marketing, currently facilitates international growth and oversees network development, marketing initiatives, strategic initiatives, and strategic supplier relationships.
"We all have the same goal at CSI and it centers around a culture built on innovation, entrepreneurship, and family," said Ms. Heffelfinger.
Today CSI also welcomes Cairstine Findlay, Program Manager Global Partnerships & Implementations. Cairstine will take on key partnerships globally, defining and implementing the programs that will add value to CSI, our partners, and our customers.
About CSI
CSI provides innovative payment solutions to world-leading brands. Highly secure and award-winning financial payment products include CSI Paysystems, CSI Travel, CSI Go mobile application, CSI Connect API development, CSI Invoice, and global-fleet fuel. CSI's products reduce costs and increase profits in all areas of B2B payments, including accounts payable, business travel spending, and fuel purchases. Customers can automate 100% of their global B2B payments through virtual credit card, proprietary network, ACH, check, or FX with cross-border payments settled in local currency. CSI is a certified Mastercard processor and has obtained Visa Ready for Business Solutions approval. Learn more at http://www.corporatespending.com.
Life at CSI
The CSI culture recognizes the importance of empowering all employees and creating an environment where they are considered the entrepreneurs of their own space. Employees are encouraged to be leaders, free thinkers, doers, and problem solvers. Although headquartered in Southwest Florida, the offices of CSI are likened to the tech innovation hub in Silicon Valley.