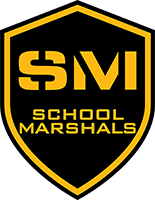 This Elite "School Marshals" Unit Just Solved the Armed and Unarmed Teachers vs. No School Security Dilemma
TAMPA, Fla. (PRWEB) May 08, 2018
This Elite "School Marshals(™)" Unit Just Solved the Armed and Unarmed Teachers vs. No Security Dilemma
A veteran owned Florida-based security company of 34 years, Martinez and Company Security Agency, has stood up an elite "Top Tier" specialized unit called School Marshals(™) to protect schools full-time, or temporarily when the threat is elevated. They have developed a wide variety of services and products specifically designed to protect our children and teachers.
School Marshals(™) modeled school services after the successful "sky marshal" program, the program not only provides inconspicuous "low-visibility/low-stress" security force, but if a school shooter opens fire, they are trained to react with the speed and precision more akin to military special ops than normal security.
In fact, the unit was co-founded by a former Federal Air Marshal and founding member of the Department of Homeland Security, plus veterans who were trained to guard the Nation's highest value assets against terrorist, such as seaports, government facilities, aircraft carriers and even nuclear weapons.
The School Marshals(™) can also provide highly trained uniformed Special Response Team members for protection to deter would be assailants and to provide a visible defense for students, teachers, and staff in the event an active shooter incident were to occur.
While officials in a politically charged atmosphere continue to debate what to do they're leaving children vulnerable. Now concerned parents like us are lucky enough to have these "guardian angels" available to protect their children.
The school safety debate raging across America has created two extremes: Those who want teachers armed, and those who don't. A lack of school resource officers (SRO) and police resources, or the cost of having them guard schools has left many schools with no security. Because of the expense of training and a lengthy application process, in Florida alone the shortage of police available to patrol the streets are approximated to be around 5,000 per year.
Martinez and Company Security Agency now has elite highly trained School Marshals(™) that can be retained to protect school children and fill the vulnerability gap while the debates rage on. All without uncertainty of a "Paul Blart" MAYBE protecting your children.
This is why some schools should opt for protection by the School Marshals(™) which frees up police SROs to do what they were trained and paid to do – Fight street crime.
The School Marshals(™) have even developed a security app (by the maker of ADT's security app), that not only reports suspicious activity to a live command center, but the School Marshals(™) can dispatch a licensed in-house private investigator to quickly uncover the threats and gather valuable evidence for law enforcement. This app can be deployed nationwide and provides real-time information gathering capabilities to help eliminate the 'fog of war' that often ensues during an active shooter incident.
In an emergency, shaking the phone instantly alerts parents, teachers, and law enforcement of the child's exact location, plus activates a live audio and video stream feed to the command center. This allows the School Marshals(™) to monitor the situation through the student's phone in real time while recording everything on servers for evidence in future prosecution.
The app even protects kids (or anyone who has it) 24/7 off-campus for daily safety matters, to prevent child abductions, to report hard falls, or an auto collision similar to "On Star®"
Martinez and Company can even provide onsite School Security Assessment and Protection Plans. To assist your school with additional techniques and products to add to the basic strategies of security and protection.
While full-time security guard services are priced individually, the additional rapid response service and monitoring service start at $199 per month to give added support and safety for our students.
In addition, the School Marshals(™) are providing unarmed self-defense training for teachers, including first aid and treating traumatic injuries FREE OF CHARGE for a limited time.
Contact them today for this unique state of the art training and services to give our schools, children and teachers a better fighting chance against threats.
For more information visit,
http://SchoolMarshals.net
http://www.MartinezCo.com