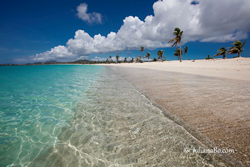 The people of Puerto Rico have suffered for months in the aftermath of last year's catastrophic Category 5 Hurricane. We are proud to be sponsoring a team of ten students as they selflessly step up to help the people of Puerto Rico. --Juliana Bo
FORT LAUDERDALE, Fla. (PRWEB) May 07, 2018
Landscape Photographer Juliana Bo, whose work has been displayed in Times Square, New York, (http://www.JulianaBoPhotography.com) announced today that she is sponsoring a team of ten student volunteers from the University at Albany, State University of New York, who are headed to Puerto Rico to provide disaster relief services to the battered island later this month. The sponsorship is being coordinated by Rich Becker, University at Albany's Director of Corporate and Foundation Relations.
According to Becker, students will leave the University at Albany campus on May 20, 2018 and be in Puerto Rico until May 24, 2018. Becker advises UAlbany's College of Emergency Preparedness, Homeland Security and Cybersecurity (CEHC), in collaboration with SUNY Maritime College, has developed the service-learning project, partnering with All Hands, All Hearts Volunteers on rebuilding projects throughout the island of Puerto Rico.
Last week, New York's Governor Andrew Cuomo announced the state's new "NY Stands with Puerto Rico Recovery and Rebuilding Initiative." According to Governor Cuomo's website, New York is "deploying a Tactical Assessment Team of state experts and labor, non-profit, philanthropic, and academic partners to evaluate reconstruction needs and to develop a comprehensive rebuilding roadmap for communities in need."
Cuomo's website further states:
"The Assessment Team's findings will inform the strategic deployment of approximately 500 SUNY and CUNY students, as well as skilled workers from the building and construction trades, beginning in June. The Governor convened a roundtable with local partners and Tactical Assessment Team members to launch the new initiative and to discuss New York State's ongoing efforts to help Puerto Rico build back better. The Governor then toured a neighborhood in Toa Baja where volunteers are already working to repair flooded homes."
Juliana Bo learned of the program last week from an ABC News broadcast which covered Cuomo's visit to Puerto Rico and immediately stepped up to help fund the University at Albany's Puerto Rico recovery efforts.
"Puerto Rico has been my base when shooting in the Caribbean and means a great deal to me. The people of Puerto Rico have suffered for months in the aftermath of last year's catastrophic Category 5 Hurricane. We are proud to be sponsoring a team of ten students as they selflessly step up to help the people of Puerto Rico," Juliana Bo said.
Juliana Bo is currently shooting in Puerto Rico preparing for the launch of her new website PuertoRicoWonders.com, which is designed to help the Government of Puerto Rico and the Puerto Rico tourism industry recover economically by highlighting the "wonders" in Puerto Rico that are available for tourists to explore. Juliana hopes her new masterpiece, "Colors of Vieques," shown here, will increase tourism to the sub-islands off the Puerto Rico mainland.
According to Becker, there will be three projects that the University at Albany students will work on while they are in Puerto Rico. The first project will be aimed at restoring the trade-based agriculture. Three groups will be helping farmers plant pineapple, mango, and coconut. The second project will be aimed at rebuilding and reconstruction. Students will be removing blue tarps off of roofs and preparing the roofs for construction. The third project will be debris removal, particularly off of beaches.
The per-student cost of the trip is $584, which includes airfare, room (aboard the SUNY Maritime ship Empire State VI), meals, local travel, travel insurance, protective equipment and incidentals. The University at Albany has set up this website for anyone wishing to help contribute to the program, which is currently about 90% funded.
For more information about Juliana's Fine Art Landscape photography, visit her website: http://www.JulianaBoPhotography.com.