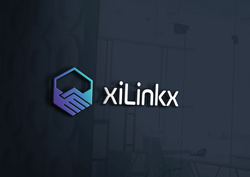 TORRANCE, Calif. (PRWEB) May 07, 2018
xiLinkx LLC integrates technology, entertainment, and social media to provide Business Development, Production (Music/TV/Film), and Merchandise solutions.
Clients won't have to look for different companies to find solutions anymore, because xiLinkx provides everything in-house.
For Business Development, it represents a number of services based on the client's direction, needs, goals, obstacles, and successes, and translate and assist them in completing their vision such as strategy, social media, marketing, and networking.
For Production, xiLinkx has credited partners such as Clarence Jey, (US Billboard and Grammy credited record producer) and Emmy nominated TV/Film producer and its team.
For Merchandise, its assistance in the developmental aspects of many business has led to access to numerous products from different industries, many of which are also through relationships and partnerships formed (Distributors-Wholesalers) through our merchandising. They are from fashion, electronics, books, music gears.
xiLinkx leads the way in each industry to create the "new path" for all of business people.
You can find additional information about them at http://www.xilinkx.com