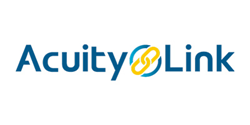 BOSTON (PRWEB) May 07, 2018
Medical transportation providers serving Beth Israel Deaconess Medical Center (BIDMC) are scheduled to begin utilizing Acuity Link's cloud-based software to automate and optimize the medical transport booking process, with the goal of improving patient care and experience while freeing up clinical resources.
BIDMC selected Acuity Link to manage all medical transportation requirements for both ambulance and ambulatory services. Cataldo Ambulance Service recently won the Request for Proposal (RFP) bidding process to quarterback BIDMC's interfacility ambulance and non-emergency medical transportation operations and will fulfill the medical center's outpatient and intercampus transport needs, in unison with other back-up ambulance service providers. Cataldo Ambulance Service and contracted back-up providers will utilize Acuity Link's discharge workflow optimization software to streamline procedures and manage logistics around non-emergency medical transportation.
Acuity Link has the most robust and feature rich platform in the industry and will help manage transportation services for all levels of care from a single dashboard. Patient discharge wait times are expected to decline as a result.
Acuity Link's software works by connecting health care administrators and clinicians to ambulance crews via a web or smartphone application. Through this enhanced digital platform, medical transports can be requested easily in real time. Ambulance crews can then quickly respond to incoming requests and receive clinical details and all pertinent information pertaining to the assigned transport.
Additionally, with Acuity Link's proprietary location technology, those performing the discharge of a patient are alerted with real time vehicle status updates. This keeps all parties updated throughout the transport process.
"We're proud to serve BIDMC while helping to pioneer more efficient transportation systems supported by Acuity Link's technology. The integration of Acuity Link's platform into our operations provided a high-value proposition for BIDMC during the RFP process and is sure have a positive impact for patients," said Daniel Hoffenberg, chief operating officer at Cataldo Ambulance Service.
Acuity Link's technology reduces the time needed to request transport and has the added ability to locate the closest available appropriate transportation asset in real-time.
Health care facilities already using Acuity Link's software solutions report seeing improvements in patient experience and a reduction in the time to book a transport request by nearly 75 percent.
"With the Acuity Link Software, team members at BIDMC will have real-time access to the closest available transportation vehicle and easily book all modes of medical transport for one way, roundtrip, or multi destination transportation request," said Alex Theoharidis, CEO of Acuity Link. "Before Acuity Link, ambulance transport requests would be handled on a contractual rotational basis. This antiquated model does not help health care institutions utilize the closest available transportation asset or align the right mode of transportation at the right time, often causing delays and bottlenecks with the patient discharge and throughput process. With Acuity Link's technology, we can dramatically streamline and improve operations across healthcare systems, which will result in better patient care and experience."
Acuity Link's software offers a low-cost solution to traditional methods of ordering medical transportation, which is typically performed via lengthy phone calls. These methods are often cumbersome and prone to human error.
The company's software also hosts a detailed analytics dashboard that gives health care administrators and medical transport providers the ability to view visualized data trends in real-time, which were anecdotal prior to Acuity Link. The ability to access these data points can help administrators identify trends and make informed decisions around cost saving policies and procedures.
"We've taken great steps to ensure that Acuity Link's software is user-friendly for both health care team members and transport providers at every step of the process, without sacrificing intuitive features," said Theoharidis. "Our software offers a tremendous value for all parties not just as a communications tool, but also as a way to make informed operational decisions backed by data."
For more information about Acuity Link and the company's software solutions, visit http://web.acuity-link.com/.
About Acuity Link
Founded in 2015 by a seasoned team of emergency medical service and health care professionals, Acuity Link offers a HIPAA-compliant dashboard, which automates the process of ordering all levels of NEMT. The company's digital platform can manage logistics for multiple transportation providers by levels of care and modes of transportation, and ensures contractual obligations are met by automating service level agreement compliance. Acuity Link's technology utilizes customizable vehicle assignment logic, real-time integration with dispatch systems and automated medical necessity authorizations to allow health care institutions to instantly access the closest available and suitable transportation resources for patients. With Acuity Link, health care institutions can easily schedule on-demand, recurring and multi-destination transportation for patients, which streamlines the discharge process for hospitals resulting in improved patient throughput. Acuity Link's dashboard is equipped with robust reporting and analytics tools driven by automatic geo-fence triggers and cloud-based, real-time data. The analytics dashboard aggregates accurate, actionable information for decision makers.
The company is headquartered in Massachusetts and serves various health care institutions in the U.S., ranging from academic medical centers, free standing clinics, skilled nursing facilities and ambulance companies and wheelchair accessible medical transportation providers.
Acuity Link is fully compliant with HIPAA laws and provides various levels of encryption, which meet or exceed industry requirements for protecting patient information.