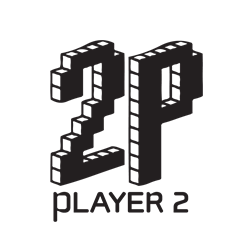 The next generation is now taking the lead in the conversation about gun violence and seeking ways to get involved beyond the politics or debates. - Marcus Grimmie
LOS ANGELES (PRWEB) May 08, 2018
The Christina Grimmie Foundation announced the launch of its PLAYER 2 fundraising campaign, a social media and mobile giving campaign created to support families impacted by the crisis of gun violence or breast cancer diagnosis. The Foundation was established in 2017 by the Grimmie family in honor of Christina Grimmie, the beloved singer, YouTube personality and finalist on NBC's The Voice, who was shot and killed in 2016.
Since the recent mass-shooting in Parkland, Florida, the U.S. has observed an increasing movement by our youth to make their voices heard concerning gun violence. According to Marcus Grimmie, brother of the departed singer, "The next generation is now taking the lead in the conversation about gun violence and seeking ways to get involved beyond the politics or debates. They want to help the victims and focus on the people who are affected most, the families left behind."
The Foundation has maintained a non-political stance concerning gun violence with a strict focus on providing support to families in the same way the Grimmie family received support after losing Christina. It has helped multiple families since its launch, including victims from the Las Vegas Route 91 incident.
"Our primary goal is helping families impacted by these tragedies," commented Albert Grimmie, CEO of Christina Grimmie Foundation. "We know firsthand that when the headlines cease, the aftermath is a family left facing a new reality after suffering a loss. This is the driving force behind our new PLAYER 2 campaign, which is inspired by Christina's love for video games and the matching player 1/player2 tattoo she shares with her brother."
The PLAYER 2 Campaign is seeking to rally 500,000 people to support its cause through social media and mobile giving encouraging donations as low as $2 to provide for the unique needs of these families after a crisis such as housing, medical expenses, transportation, burial expenses or utilities.
"We're looking for a Player 2 willing to help a Player 1 in need," added Marcus.
Participants can join the campaign by visiting http://www.readyplayer2.org or texting PLAYER to 77977 on a mobile device.
ABOUT CHRISTIINA GRIMMIE
With a big voice and an even bigger heart, beloved singer, songwriter, fan favorite from NBC's The Voice and YouTube icon Christina Grimmie was one of those stars. The 22-year old New Jersey native built a staggering fan base of 3.8 million YouTube subscribers, delivered one of the most talked about performances on The Voice with her show-stopping season six rendition of "Wrecking Ball" and achieved numerous accolades. Christina's diligence and dedication transformed her into a phenomenon.
In 2016, she toured with Rachel Platten and opened the iHeartRadio Music Festival in Las Vegas. With each subsequent song and show, her voice resounded louder in the hearts of listeners everywhere. In June of that year during a fan meet-and-greet, she was killed. After her tragic passing, the Grimmie family was determined to create a legacy in her honor by establishing the Christina Grimmie Foundation.
ABOUT THE CHRISTINA GRIMMIE FOUNDATION
The Christina Grimmie Foundation is a 501(c)3 charity created to support families who have lost a loved one to gun violence, or have a family member diagnosed with breast cancer. The Foundation provides tangible services to help these families who are encountering either of these two areas of hardship, so that they may focus their energy on healing. People helping people. To learn more about us, visit our website at http://www.christinagrimmiefoundation.org. On Facebook: http://fb.me/christinagrimmiefoundation
# # #