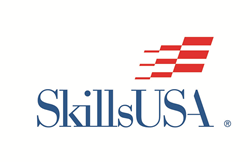 This amazing sponsorship from Fine Homebuilding Magazine will support and recognize America's future skilled workforce in the construction trades
LEESBURG, Va. (PRWEB) May 07, 2018
SkillsUSA is proud to announce, in its second year of partnership with Fine Homebuilding, a scholarship opportunity for SkillsUSA members. Current SkillsUSA members studying in construction-related fields, with a passion for their craft and planning to pursue continued education including community college, undergraduate programs, and industry certifications are eligible for one of 28, $2,500 scholarships for the 2018-19 academic year.
Selections will be based on completion of an application, along with a 300-word essay and a letter of support from a teacher, administrator, SkillsUSA advisor, or educational/professional mentor. Winners will be acknowledged at a special reception on Thursday, June 28, 2018 during the 54th Annual National Leadership and Skills Conference, at the Kentucky Exposition Center in Louisville, Ky.
In creating these scholarships, Fine Homebuilding's focus is on the economics of the construction industry. They note a disparity between the employment demands of a growing housing industry and a shortage of trained qualified labor – the skills gap – which is rocking home building to its core.
"I have always appreciated and respected the work and contributions of SkillsUSA. It has been a long-standing goal of mine to be able to help in their efforts, so we are thrilled to be able to establish this scholarship in partnership with them," said Fine Homebuilding's editorial director, Rob Yagid. "This is important work, and Fine Homebuilding is committed to doing all that we can to support and celebrate those who are passionate about pursuing careers in the skilled trades."
Publisher Renee Jordan adds, "It is such a fulfilling experience to be able to impact the lives of students who want to pursue a career in the trades and to bring financial support to help close the skills gap in the construction industry. We are grateful for the support and dedication of our industry partners, who have stepped up to demonstrate their commitment to this issue as well." #KeepCraftAlive- Fine Homebuilding scholarship funders include the official charter partner CertainTeed Corporation, plus Benjamin Moore & Co., Rinnai America Corporation, Pella Windows and Doors and Diamondback Toolbelts.
"This amazing sponsorship from Fine Homebuilding Magazine will support and recognize America's future skilled workforce in the construction trades," said SkillsUSA's executive director, Tim Lawrence. "This program will help deserving students to continue their education within the field. SkillsUSA is a talent pipeline and a verified skills gap solution. Every year 100,000 SkillsUSA students complete their technical program, job-ready on Day One."
Nationwide, career and technical education (CTE) encompasses 94 percent of high-school students in the United States and 13 million college/postsecondary students in high schools, career centers, community and technical colleges, four-year universities and more. CTE and SkillsUSA are working to be a vital solution to our nation's economic and workforce challenges, such as high-school dropout rates, a weakened economy, global competitiveness and massive layoffs. At a time when opportunity for employment is critical, SkillsUSA and CTE are working to ensure students are equipped with the skills to successfully enter the workforce.
For more information, go to: http://www.keepcraftalive.org
About SkillsUSA
SkillsUSA is a vital solution to the growing U.S. skills gap. This nonprofit partnership of students, instructors and industry ensures America has the skilled workforce it needs to stay competitive. Founded in 1965 and endorsed by the U.S. Department of Education, the association serves more than 360,000-member students and instructors each year in middle schools, high schools and colleges. This diverse talent pipeline covers 130 trade, technical and skilled service occupations, the majority STEM-related. More than 600 corporations, trade associations, businesses and labor unions actively support SkillsUSA at the national level. SkillsUSA programs are integrated into career and technical education through a framework of personal, workplace and technical skills grounded in academics. Local, state and national championships, designed and judged by industry, set relevant standards for career and technical education and provide needed recognition to its students. SkillsUSA also offers technical skill assessments and other workplace credentials. For more information, go to: http://www.SkillsUSA.org.
About Fine Homebuilding
Fine Homebuilding is the most trusted and authoritative resource for the residential construction and remodeling industry and has launched the #KeepCraftAlive campaign to help close the skills gap. Fine Homebuilding sources its content from the job sites and design offices of the most qualified and talented builders and designers in the industry to empower a global workforce with the ability to create the most advanced homes possible. Driven by the ethos that exceptional homes are possible and that craftsmanship is an honorable and worthy pursuit, Fine Homebuilding has become the preferred media brand for professionals, deeply knowledgeable enthusiasts, industry influencers, and forward-thinking companies, who are collectively committed to shaping the way we build.
With the #KeepCraftAlive campaign, Fine Homebuilding is leveraging all of its resources to bring awareness to the skills gap cause, partnering with industry organizations and influencers to build awareness of the skills training and educational opportunities that exist in this country, and funding student scholarships with Skills USA to support those who want to pursue a path in the trades. Fine Homebuilding is committed to celebrating the value of true craftsmanship in all trades in order to influence the cultural narrative about what it means to be a respected, successful professional. For more information about Fine Homebuilding and the #KeepCraftAlive initiative, go to: http://www.keepcraftalive.org.