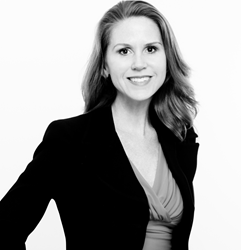 "On behalf of the entire team at Astral Brands, we are honored to be recognized for our breakthrough influencer marketing strategies." said Campbell.
ATLANTA (PRWEB) May 09, 2018
Retail TouchPoints (RTP), the industry's go-to source for customer engagement strategies, has announced the 2018 Retail Innovator Award winners and names Julie Campbell, Vice President Marketing of Astral Brands, as the winner in the category of Influencer Marketing. In its fifth year, the Retail Innovator Awards honor business leaders who are embracing positive disruption in retail.
"It was a great year for disruption in the retail industry," said Debbie Hauss, Editor-in-Chief of Retail TouchPoints. "We are impressed by the innovative and unique strategies, technologies and ideas retail executives launch into the increasingly competitive retail marketplace. Undeterred by talks of a 'Retail Apocalypse,' these pioneers are forging forward with long-term sustainability as their goal."
"On behalf of the entire team at Astral Brands, we are honored to be recognized for our breakthrough influencer marketing strategies. The ability for one person to be connected to many others is very powerful, and when you have this level of connection, you can really move a message via a single voice," said Campbell. "Our success in influencer marketing has taken some time to develop but I believe we have finally found our sweet spot. Our health and beauty brands serve as a back drop for individual discovery, interaction, bonding and community building. From there, we try to let the rest happen organically."
There were 27 winners in total and the list was announced at the Retail Innovation Conference, April 30-May 2, 2018, at the Convene event space in New York City. Attendees heard from the winners and learned their success stories and insights into their winning strategies.
This year the winners are grouped into seven categories:
Tech Innovator
" Charles Brown, President, The Source
" Clay Johnson, CIO, Walmart
" Chris McCann, President, 1-800-Flowers.com Inc.
Data Guru
" Aaron Bernstein, Senior Director, Insights & Advocacy, Walmart
" Luke Chatelain, VP of Innovation, West Elm
" Erin Estelle, Marketing Director, 99 Cents Only Stores
" Ian Marquis, E-Commerce Manager, Stonewall Kitchen LLC
" Aaron Sanandres, CEO and Co-Founder, UNTUCKit
Operations Operative
" Alexandre Hubert, Senior Director, IT Strategy & Logistics, Browns Shoes
" Sahal Laher, Chief Digital Officer and CIO, Destination XL Group, Inc.
" Romain Liot, COO, Adore Me
" Deb Roth, Sr. Director for Process Improvement, Retail Systems and Omni Channel, Office Depot
" Mike Shaffer, Executive Vice President, Chief Operating and Financial Officer, PVH Corp.
" Julie Wainwright, CEO and Founder, The RealReal
Loyalty Leader
" Alicia Anderson, Marketing Manager, Zumiez
" John Wompey, Vice President, Customer Experience & Connectivity, North America, Foot Locker
Mobile Mogul
" Kimberly Williams-Czopek, Vice President of Digital Commerce, Lilly Pulitzer
Influencer Marketing Pro
" Julie Campbell, VP of Marketing, Astral Brands
Disruptor
" Eugene Alletto, CEO and Quarterback, BEDGEAR
" Miki Berardelli, CEO, KIDBOX
" Manish Chandra, CEO and Founder, Poshmark
" Eric Lichtmess, VP Advertising and Integrated Media, Tommy Hilfiger
" Natalie Mackey, CEO, Glow Concept
" .Jesse Montano, VP of Marketing and E-Commerce, Coyuchi
" Monique Salvador, CEO and Founder, Blushup
" Shivika Sinha, CEO, The Veneka Group
" Heidi Zak, Co-CEO and Co-Founder, ThirdLove
To learn more, you can download the full 2018 Retail Innovator Awards Report.
About Astral Brands:
Astral Brands has established itself as a leading authority in natural and plant-based skin care and color cosmetics. The Company is based in Atlanta, Georgia, and operates its multi-brand, multi-channel product strategy through its portfolio of three distinct brands: Aloette, COSMEDIX and PÜR. Astralbrands.com.