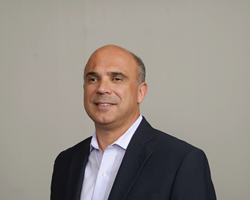 We humbly support that mission and intend our modest donation will go toward helping underprivileged parishioners and bringing the light of Christ into this world
HOUSTON (PRWEB) May 10, 2018
Daniel Viassolo, along with his wife and family, recently announced a $1,000 donation to benefit St. Jerome Catholic Church in Houston, Texas.
The purpose of the donation is to support the community engagement mission of the church and help those in need. For over 50 years, St. Jerome Catholic Church has been welcoming Houston-area residents and parishioners.
On July 4, 1960, Bishop Wendelin J. Nold purchased a remote 14 acre tract which became the home of St. Jerome Parish. In appointing Rev. Msgr. Alfred W. Raye as the founding pastor, he told him, "I'm giving you 14 acres of Johnson grass and good luck." The original tract included Kempwood. The parish later sold this land for the street and townhouses and began buying lots to the south of property, one by one.
Among the first orders of business, Fr. Raye established a parochial school, a parish religious education program, a woman's club, a CYO (Catholic Youth Organization) chapter, a Holy Name Society and a Parish Council. Fr. Raye was known for his strict policy, "Mass isn't over until the last blessing," and heaven help those who tried to leave early. His favorite saying was, "What we do for each other must be secondary to what we do for God."
The mission of St. Jerome Catholic Church is "[t]o use the talents, time and treasure God has given us, in a spirit of generosity and compassion, for the good of those less fortunate than ourselves, to spread the word of God through evangelization and Catholic education, and to live our faith so that others may say, 'We can tell they are Christians by their love.'"
"We humbly support that mission and intend our modest donation will go toward helping underprivileged parishioners and bringing the light of Christ into this world," said Daniel Viassolo.
About Daniel Viassolo
Daniel Viassolo moved to the United States from Argentina in 1994 to pursue his graduate education at Purdue University, where he was sponsored by an international scholarship first, and later by a Graduate Research Assistantship. Daniel obtained his PhD in Aerospace Engineering from Purdue in 2000.
Over the last 18 years, Daniel Viassolo has made impactful contributions to the field of Industrial Asset Health Management and Controls, covering diverse applications domains – oil and gas, renewables, jet engines – and co-authoring 19 US patents, 30+ technical publications, and one book.
To connect with Daniel Viassolo, visit: