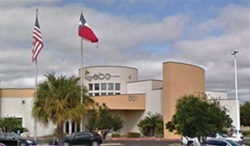 When we see an opportunity to help people in a big way, we take it.
SOUTHLAKE, Texas (PRWEB) May 09, 2018
It's no secret that the demographics in the state of Texas have changed significantly over the past few years. Since 2010, there have been 2.7 million new Texans – over half of which are Latinos. According to the Census Bureau, Latinos represent about 40 percent of the state's population. These numbers will only continue to go up, experts say. As the Hispanic community expands so does the Spanish-speaking consumer market.
In response to this growing need in the Spanish-speaking market, Empower Brokerage, a Texas-based insurance FMO (field marketing organization) announced that it will be expanding its operations in the Texas Valley region. In addition to their office in Laredo, which opened in 2016, Empower Brokerage will now have offices located in McAllen, TX and Harlingen, TX. According to William Bronson, Marketing Director, "When we see the opportunity to help people in a big way, we take it."
President and owner of Empower Brokerage, Rodney Culp says that "Empower has serviced over 200,000 Spanish-speaking consumers since the opening of the Laredo call center." With two more offices opening up in the Texas Valley, Culp plans to double their outreach.
Not only is Empower opening more locations to support their outreach efforts in the Hispanic community, but they are also recruiting Spanish-speaking insurance representatives. As of December 2017, Empower Brokerage welcomed Sherry Cortez to the team. As the new Regional Sales Manager, Cortez is stationed at the McAllen office and also manages the Harlingen office, both of which opened in March of this year.
Familiar with the specific needs of the Hispanic community in the Texas Valley region, as well as knowledgeable in Medicare, Medicaid, and LIS (low income subsidies), Cortez's expertise and recruitment efforts are already making an impact not only for Empower's organization but for the overall community.
"Because of the low cost of living and employment opportunities, Latinos are moving to Texas in droves," says Cortez. "However, despite their growing numbers, they are an under-served community. We need to change that."
Change begins with knowledge. Therefore, one of Empower's primary objectives is to educate the Hispanic community by conducting call programs, free Medicare reviews, and seminars in the Texas Valley. According to Cortez, "Many people spend more on their health insurance than they should because they don't know that they qualify for government subsidies. Or, they have one plan when they should have another because they don't know the differences." By educating consumers, Empower Brokerage aims to save people money and ensure people are have the right coverage that meets their specific needs.
As for the Harlingen office, it will follow a similar model as Empower's Laredo call center, managed by Deyanira Rodriquez, under the direction of Regional Sales Director, Robert Martinez. The Harlingen office will house bilingual insurance agents, who are licensed in all 50 states and who represent big-name insurance companies in the senior health market, as well as the under-65 individual health and life insurance markets. Empower Brokerage's extensive training and mentorship programs have given its agents the advantage of being some of the most educated and versatile insurance agents in the market.
Martinez says that "Our agents are certified and know the Medicare Advantage market, Medicare Supplements, Life Insurance, Health Insurance, Dental, Hospital Indemnity, Accident Plans and more".