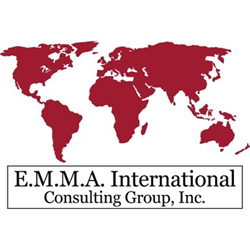 "We are excited to attend FMMC's Annual Symposium this year," said Kira Jabri, Vice President/COO of EMMA International. "FMMC is a great association to be a part of because Florida has the second highest concentration of FDA registered medical device establishments in the United States and FMMC wor
FARMINGTON HILLS, Mich. (PRWEB) May 08, 2018
E.M.M.A. International Consulting Group, Inc. (EMMA International) a global leader in FDA compliance consulting, is attending the Florida Medical Device Manufacturers Consortium's (FMMC) Annual Symposium from May 14th to May 15th in St. Petersburg, FL. FMMC's Annual Symposium is Florida's premier event for medical device manufacturing firms, featuring nationally recognized speakers, expert panels on regulatory issues and industry trends, exhibiting companies, legislative updates and quality networking opportunities.
Dr. Carmine Jabri, E.M.M.A. International's President/CEO, will be participating in a panel discussion moderated by FDA's Blake Bevill, Division Director, Office of Medical Device and Radiological Health Operations (OMDRHO/Division 2). The panel will discuss FDA Hot Topics, including: CAPAs, Responding to 483s and Warning Letters, and the Coming Changes to Device Inspections.
"We are excited to attend FMMC's Annual Symposium this year," said Kira Jabri, Vice President/COO of EMMA International. "FMMC is a great association to be a part of because Florida has the second highest concentration of FDA registered medical device establishments in the United States and FMMC works tirelessly on behalf of the medical device professionals."
EMMA International will be exhibiting at the event. For more information about EMMA International's events, visit their website at http://www.emmainternational.com or follow them on LinkedIn, Twitter, and Instagram.
About E.M.M.A. International
E.M.M.A. International Consulting Group, Inc. is a global leader in management consulting services, with headquarters in Farmington Hills, MI, as well as offices in FL & PA. We focus on quality, regulatory, and compliance services for the Biotechnology, Pharmaceuticals, and Medical Device industries. E.M.M.A. International has services available to satisfy all your quality and compliance needs. We exclusively offer QualiPro, an Enterprise Quality Management Software (EQMS), through our partnership with Saphir Consult.
For more information, visit http://www.emmainternational.com/
If you would like additional information, please contact Janet Bloom, Marketing and Operations Manager at 248-987-4497 or email at janet.bloom@emmainternational.com.