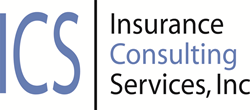 A recent study finds that millennials understand the need for a financial plan and are committed to developing one over the next five years, but they need help getting there.
PORTLAND, Ore. (PRWEB) May 08, 2018
With the financial security of the next generation in mind, veteran Portland financial services professional Jim Pittman, founder and president of Insurance Consulting Services (ICS), taps the talent of husband/wife team, John Mather and Abby Mather. John Mather will serve as Vice President, and Abby Mather serves as the firm's Director of Operations.
Both executives bring a high level of expertise in financial planning and insurance products and services. John has extensive experience in long term care, disability, and life insurance with over 13 years in the insurance brokerage arena. He will support clients with complex personal and business planning techniques having most recently served on the advanced markets team at M Financial Group. John will also be responsible for growing all aspects of the ICS business and offering expert research, advice and options to clients.
Abby brings over a decade of customer service experience having spent the last several years in the life and health insurance industries. She will not only manage day-to-day operations, but help clients navigate the options available for planning for a successful and healthy future.
The team offers insights and knowledge that will help the next generations utilize financial and insurance services and products to plan for a healthy future.
Pittman, who currently serves as President of the prestigious Million Dollar Round Table (MDRT), still leads the renowned consultancy but wants to better educate and serve the next generation of financial services and insurance clients. He adds this new talent to expand ICS reach and expertise.
"We've seen the research—millennials want to retire earlier than older generations but aren't necessarily taking the action to plan their retirement, financial security and consider future needs," says Pittman. "Adding the fresh talent and perspectives of John and Abby will better position ICS to support this demographic and continue growing our business for decades to come."
A recent study by the Million Dollar Round Table finds that millennials understand the need for a financial plan and are committed to developing one over the next five years, but they need help getting there. Rather than researching and purchasing such important long-term financial services over the internet, Pittman advises newcomers to get face-to-face advice and information.
"As millennials ourselves with careers in financial services and planning, we really understand what our peers need to be thinking about—but probably aren't," says Abby Mather.
"We've all been there—you think you're bullet-proof and that you've got a lifetime to plan ahead, but without these safety nets in place it's really a false sense of security. We are here to educate our friends and colleagues on all of their options to protect their income and assets," adds John Mather.
Just some of the reasons millennials should seek professional advice and plan for life and disability insurance:

They are critically important safety nets.
Income protection in the event of an accident.
College debt may not go away—protect your family from the burden.
If you don't know anything about the products, it's probably better not to buy off of the internet.
The pros do the shopping for you to find the best option for your situation.
Even Term Life insurance is complicated today with conversion rights, optional riders, and the ability to decrease coverage in the future…you want options and flexibility if your situation changes.
Benefits provided by your employer are typically very limited.
GoFundMe and social fundraising only go so far.
A permanent life insurance policy with access to tax advantaged distributions could be beneficial in the event you need liquidity.
Believe it or not, there's no time like the present.
And John Mather likes to quote John F. Kennedy when talking to peers and colleagues about the benefits of planning for the future: "The time to repair the roof is when the sun is shining."—State of the Union Address, January, 11, 1962
Pittman's new role leading MDRT aligns perfectly with his goals for his own company: As an insurance professional, to grow and serve people is most important—and it's time now to engage the next generation about what they should be considering to plan for a successful and healthy future.
"We want the next generations to really understand the importance of life, disability and long-term care insurance in a sound financial plan—how do you put a price on peace of mind and freedom to live without worry about the future?" says Pittman. "What we want the next generation to understand is that what we put into play today will have an incredibly positive impact tomorrow."
As a member of the Society of Financial Services Professionals, Pittman is constantly studying and researching. He has been designated an expert in a number of categories in his efforts to stay current on industry services and products to keep his clients informed. In 2009, Pittman, who is one of a handful of Licensed Insurance Consultants in the State of Oregon, won the prestigious Bud Horn award from the Oregon Association of Insurance and Financial Planners. This award is presented periodically to a professional who has shown dedicated commitment and has made a significant positive impact on the insurance community.
As Pittman continues to serve as global industry leader, Insurance Consulting Services is well-poised to continue serving its vast clientele as well as educate and inform succeeding generations.
About Insurance Consulting Services, Inc.
Based in Portland, Oregon, Insurance Consulting Services, Inc. (ICS) is a recognized leader in life insurance, wealth transfer and estate planning, and business continuation for business owners and ultra-affluent individuals. ICS provides consulting services and products to help people plan for long-term care, life insurance and disability. ICS's planning process focuses on continuous collaboration with all of the key advisors who work on their clients' behalf to ensure successful, quality outcomes. As an Affiliate Firm of M Financial Group, ICS offers clients access to institutionally priced, proprietary insurance products that are not available through traditional retail or brokerage channels. For more information about Insurance Consulting Services, Inc., please visit http://www.icspdx.com. For more information about M Financial Group, please visit http://www.mfin.com.
Securities and/or Advisory Services offered through M Holding Securities, Inc., a registered Broker/Dealer, member SIPC/FINRA. Insurance Consulting Services, Inc. is independently owned and operated. This report is prepared from information sources deemed reliable. However, this summary is not the official record for your policies. You should rely on statements from the insurance companies as the official record of your policies. The data shown in the report was obtained directly from the carrier and was manually entered into the report. Insurance Consulting Services, Inc. has made reasonable steps to accurately reproduce the information from your official account custodians. Differences in positions and valuations may occur due to the reporting dates used. In the event of a discrepancy your official account statement valuations would prevail. Please contact the carrier or your financial representative if you have any questions about your statements. Product guarantees, including the death and any living benefits, are subject to the claims paying ability of the issuing insurance company. Please refer to your insurance policy and prospectus for the contract details and definitions of the terms used in this report. This material is not intended to present an opinion on legal or tax matters. Please consult with your attorney or tax advisor, and compare this document to your custodial statement for accuracy, as applicable.
File #0663-2018